Revealed: UK cities with the unhappiest couples
As many of us know, relationships aren't always a walk in the park. While there are many happy couples out there, there are also many people who are in unhappy relationships and are looking for a way out.
With Valentine's Day just around the corner, Angelic Diamonds looked at which cities in the UK have the unhappiest couples. We analysed average monthly search data on searches around how to break up with your partner over the last year, for example, 'how to break up with someone'. Search data was calculated as per 100,000 people to control for cities with bigger populations.
Top 10 places where people want to dump their partner
| | | |
| --- | --- | --- |
| | City | Total break up searches per 100,000 per month |
| 1 | Chichester | 93 |
| 2 | Dundee | 92 |
| 3 | Carlisle | 39 |
| 4 | Bath | 36 |
| 5 | Lincoln | 36 |
| 6 | Cambridge | 33 |
| 7 | Exeter | 31 |
| 8 | Oxford | 31 |
| 9 | Chester | 26 |
| 10 | Chelmsford | 25 |
According to the data, Chichester had the highest break up searches with an average of 93 every month per 100,000 people and a population of 32,261.
Dundee was second for cities with the unhappiest couples with 92 monthly searches per 100,000 people and a population of 43,478.
Carlisle came third with 39 monthly break up searches per 100,000 people and a population of 74,451.
Bath and Lincoln were joint fourth for the most monthly break up searches, having 36 per 100,000 and a population of 107,161.
Cambridge was the fifth city for break up searches, having 33 each month per 100,000 people with a population of 149,530.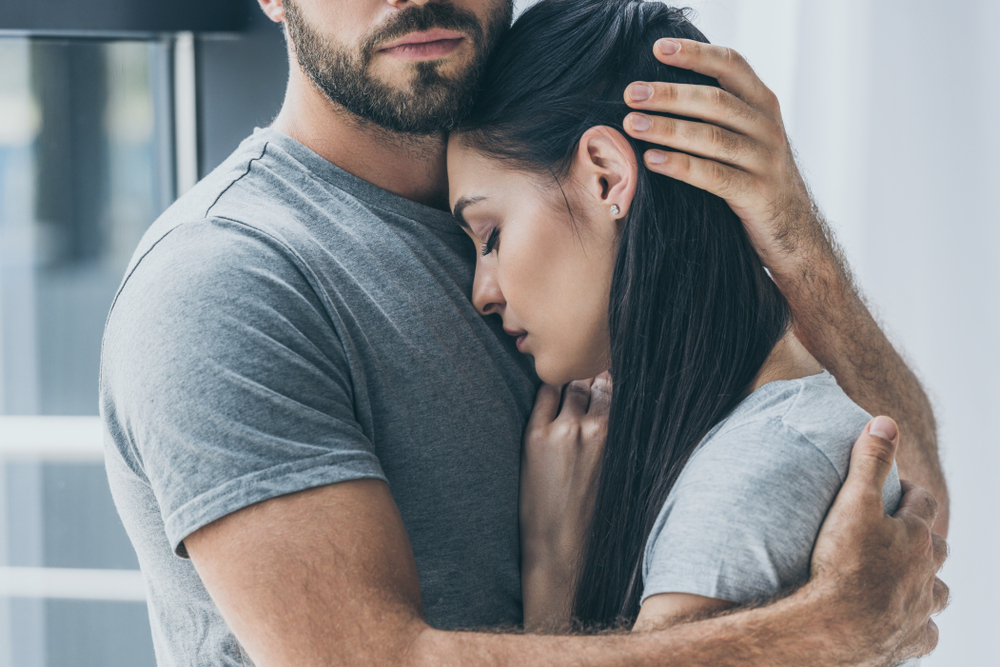 The cities with the unhappiest couples are relatively spread out across the UK, encompassing Scotland, the north, midlands, and south of England. Interestingly, some of the cities with the most breakup searches had populations under 100,000 – making them smaller than most cities in the UK. It is possible that being in a smaller area has an effect on relationship happiness, as someone feeling like they don't have space for growth is a leading cause of relationship breakdown.
Similarly, people in big cities are less likely to get into relationships or are likely to get into relationships later in their life as there is more opportunity to meet other people.
Top 10 places you're least likely to get dumped
| | | |
| --- | --- | --- |
| | City | Total break up searches per 100,000 per month |
| 1 | Worcester | 5 |
| 2 | Brighton | 8 |
| 3 | Cardiff | 8 |
| 4 | Nottingham | 8 |
| 5 | Belfast | 9 |
| 6 | Newcastle-upon-Tyne | 9 |
| 7 | Newport | 9 |
| 8 | Wakefield | 9 |
| 9 | Bradford | 11 |
| 10 | Leicester | 11 |
The cities with the lowest number of monthly searches around breakups were Worcester with five followed by Brighton, Cardiff, and Nottingham with eight, and Belfast with nine – five cities with larger populations over 100,000 people. Surprisingly, the bottom 10 cities with the least number of searches around breakups are spread around regions of the UK and aren't concentrated in one specific area.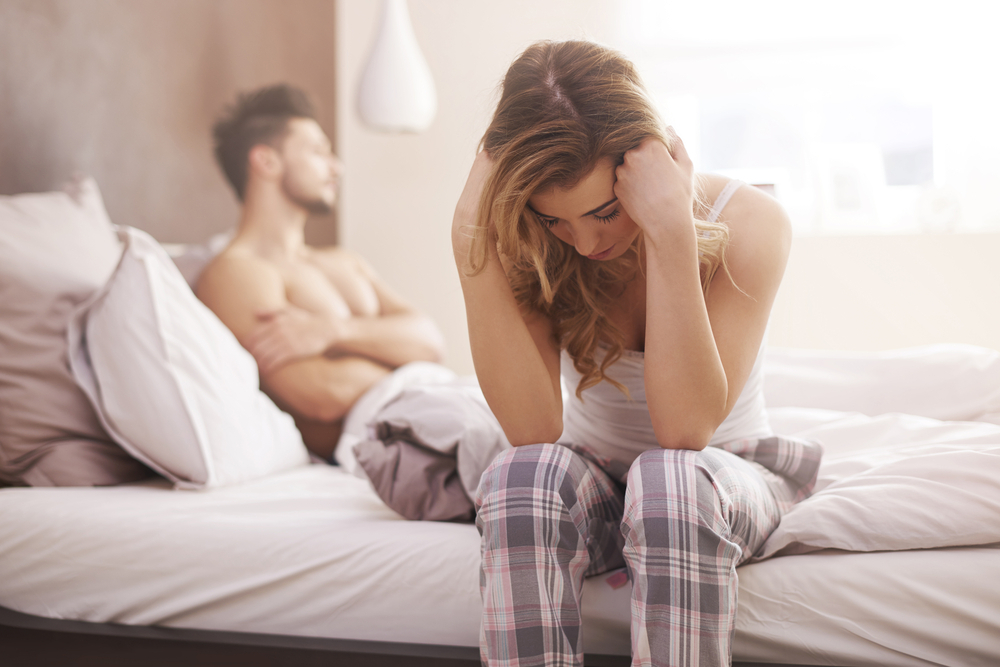 5 tips to break up with your partner respectfully
If you're one of these people and are looking for a way to amicably and respectfully end your relationship, we have put together some tips for you to part ways with your partner in the best way possible. Telling the person you're with that you no longer want to be together is always going to be a tough conversation. No breakups are the same as you can't control the reaction of the other person, so handling it in a way to minimise any pain is important.
Explain your feelings and answer any questions
You should explain how you're feeling and your reasons for why you want to end the relationship. You should do this without placing all blame on your partner and instead, use "I" so that your partner doesn't feel attacked. While you don't need to delve into every single reason for the breakup, you should answer any questions your partner asks as this can help them to understand your side and earn closure from it, making it easier for them to accept and move on.
Speak privately and in person
Ending the relationship in public can be very distressing for your partner and can cause feelings of humiliation and vulnerability. You should have the conversation somewhere private, but this is of course only if you feel safe to do so. Ensure you choose a place where your partner will be able to react honestly like their own home. In this case, you can leave and your partner doesn't have to travel home in an emotional and shocked state. While it might seem like a good idea to end your relationship by text or phone call, this will only cause more arguments and negative feelings.
Don't set expectations
It may be tempting to ask to stay friends, but you could be leading your partner on and unintentionally give them hope that you will one day be reunited. Be clear with what you want, but most importantly you should give each other space and have a break from seeing or interacting with each other until it isn't as emotional and raw. And if of course you both reach a stage where you can become friends, then this is absolutely fine. Just make sure you give each other enough time to reach this point.
Try to remain strong
Seeing the person you were with break down into tears or having them try to convince you that you should be together can be tough. It's important to remember that you shouldn't feel guilty for making this decision – stick to it and it'll be easier for the both of you. Breaking up and then changing your mind can be confusing and drag out an already emotional time.
Understand your partner's point of view
There is no pain-free way to break up. Your partner may be surprised or hurt, so try to understand their response if it is emotional. It is important to recognise that you have come to this decision and will have been thinking about it for some time – for your partner this may be a completely new thought. Try not to add to it by being impatient or argumentative.
There's nothing wrong with deciding that someone isn't right for you – just make sure you let them down gently.
*Methodology
To determine the UK cities with the unhappiest couples, Angelic Diamonds analysed regional search data for breakup-related queries including 'how to break up with someone', 'how to break up with someone nicely', and 'how to break up with someone you love'. The search volumes were calculated per 100,000 of population for clear comparisons. For cities with a population of less than 100,000, equivalent figures were calculated.