Wedding World Records You Won't Believe
For most people, their wedding day is an incredibly special time they get to share with friends, family and loved ones, creating wonderful memories that will last a lifetime. For others, it's a unique opportunity to get themselves into the Guinness Book of Records.
From a bridal train that goes on further than the eye can see to a bouquet so heavy you can hardly lift it, here are 6 wedding world records you won't believe.
6 record-breaking weddings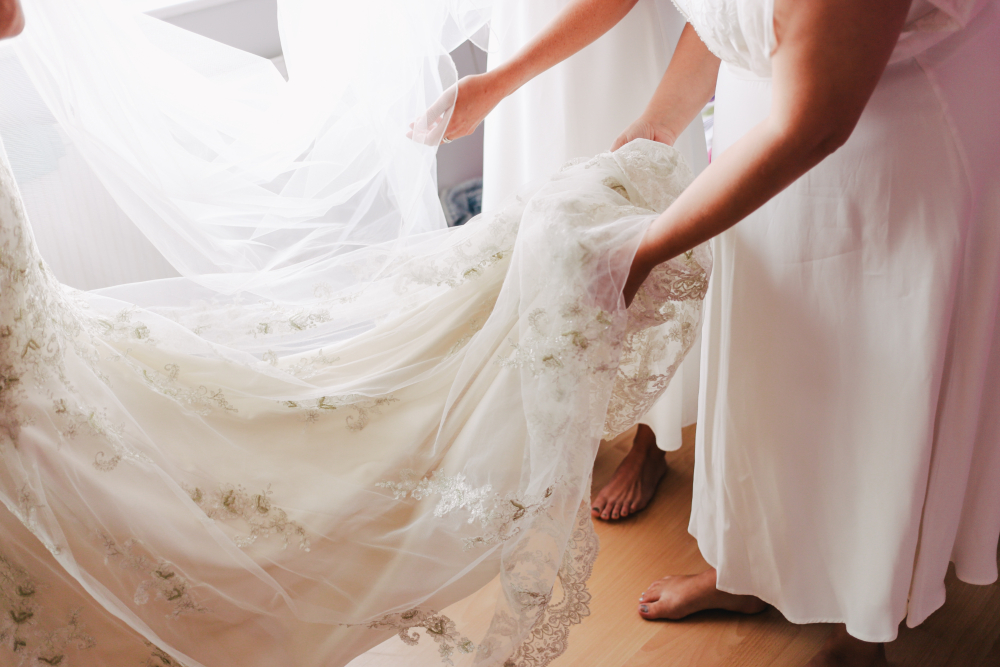 Longest wedding dress train
In 2012, the longest wedding dress train was created by a Dutch designer, measuring a staggering 3,000 metres (1.86 miles) long. But in 2017, this record was completely blown away by construction company Dynamic Projects and 15 volunteers who spent 2 months creating a mesmerising wedding dress train that went on for 8,095 metres (5 miles). It was created in Caudry, a French town famous for its lace production and was almost long enough to envelop Mount Everest!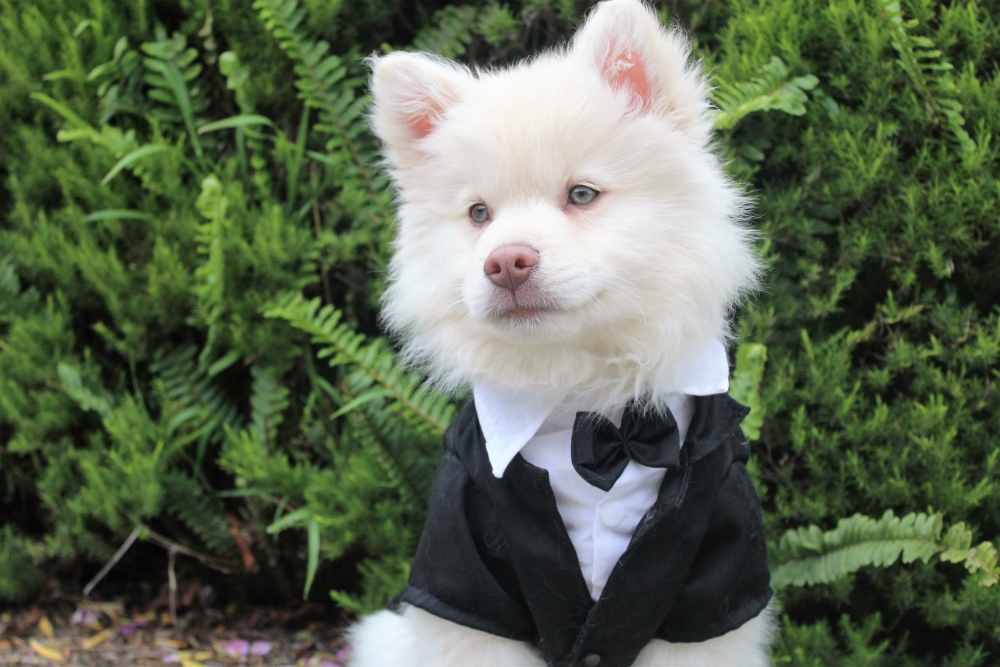 Most expensive pet wedding
Think your wedding cost a small fortune? Wait until you hear about the wedding between Chilly Pasternak (a poodle from Virginia) and his bride Baby Hope Diamond (a Coton de Tulear from New York). Their four-legged wedding cost an astonishing £190,730 ($250,000) and included custom flower arrangements, the services of a master sushi chef and a five-tiered wedding cake. The previous world record was held by two cats in Thailand who got married in 1996 in a ceremony that cost a measly-by-comparison £12,400 ($16,240)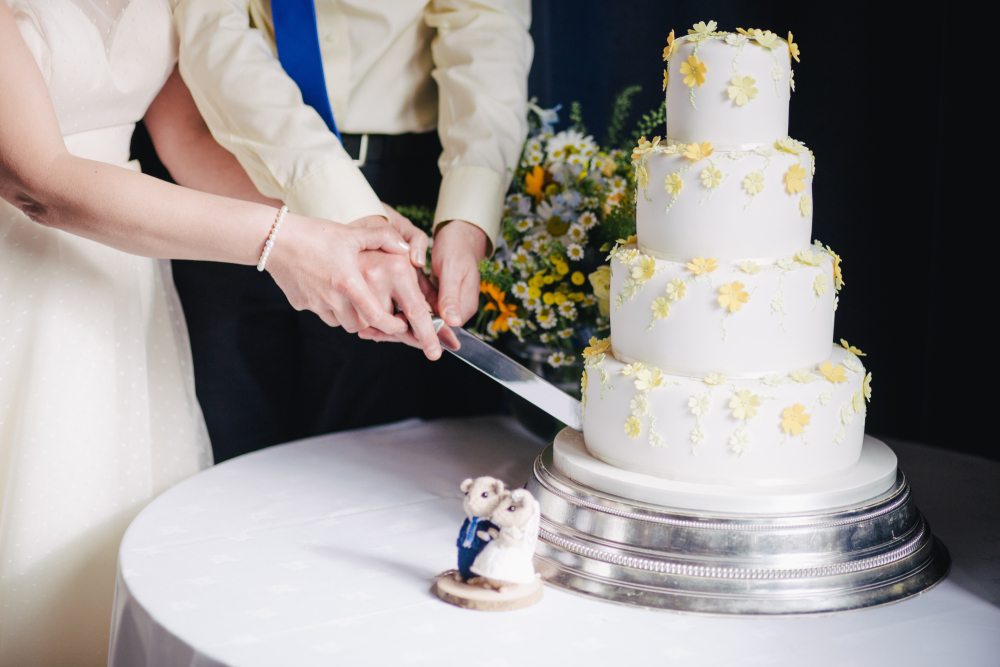 Biggest wedding cake
The world's biggest wedding cake weighed a staggering 6.818 tonnes and was created by a team of 58 chefs at the Mohegan Sun Hotel and Casino in Connecticut, USA. The 7-tiered cake was 4 metres (13.1 feet) tall and featured as part of the hotel's bridal showcase in 2004.
Most marriage renewals
Most people renew their vows once at the most. But not Lauren and David Blair. This blissful couple have renewed their wedding vows over 100 times since their big day. They first broke the world record in 2001, following their 66th vow renewal and seem determined to keep a hold of the title!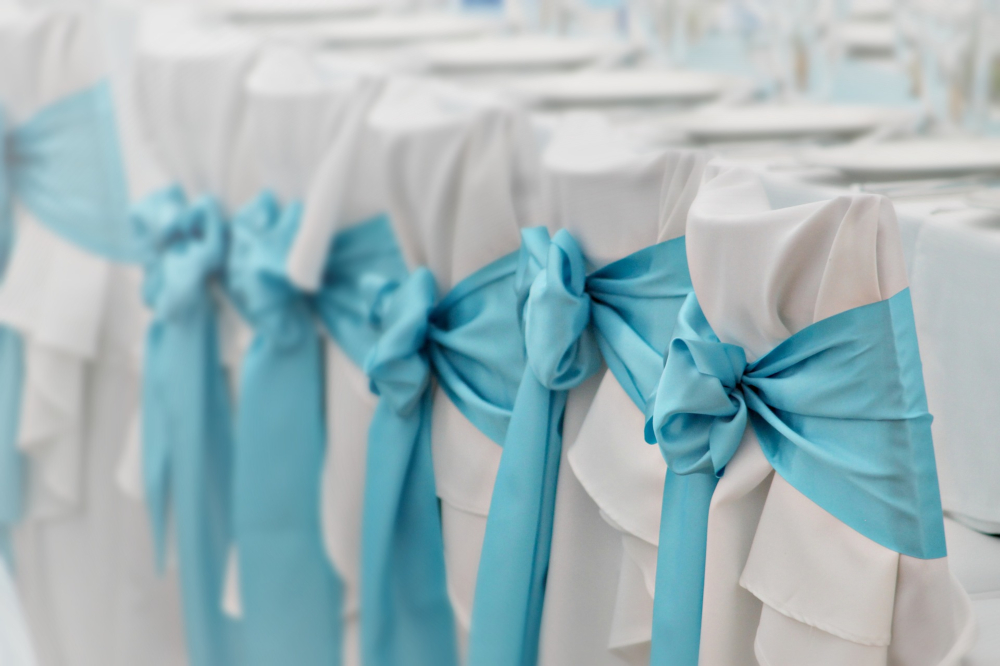 Most wedding guests
V.N. Sudhakaran (foster son of Jayalalitha Jayaram, former Tamil Nadu chief minister and ex-film star) and N. Sathyalakshmi (granddaughter of Sivaji Ganesan, a veteran Tamil movie star) invited more than 150,000 people to their wedding in India in 1995. The colossal 2-day celebration cost over £8.3 million (750 million rupees) and included a mock fortress complete with cannons and dragons at the entrance.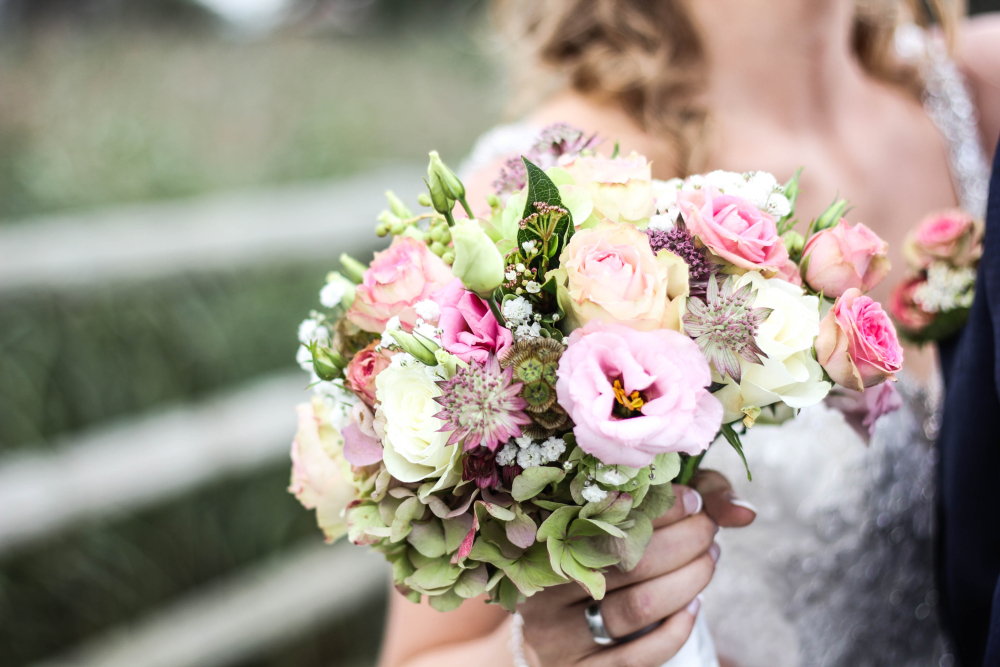 Largest wedding bouquet
The largest ever wedding bouquet was held by Canadian bride Christa Rasanayagam when she married Australian groom Arulanantham Suresh Joachim in Canada in 2003. It weighed a whopping 92kg (102lb) and was made from a total of 1,500 flowers: 500 roses, 400 carnations, 340 baby breaths, 200 daisies and 60 lilies. Instead of being a traditional hand-held bouquet, the record-breaking flower arrangement trailed on for 60.09 metres (197 feet).