While wedding trends in 2019 focused on glamour and extravagance, wedding trends next year are predicted to be a bit more low-key and budget-friendly. From princess-style dresses and bespoke rough-around-the-edges bouquets to gourmet vegan menus and balloon photo backdrops, here are the biggest 2020 wedding trends brides-to-be need to know about.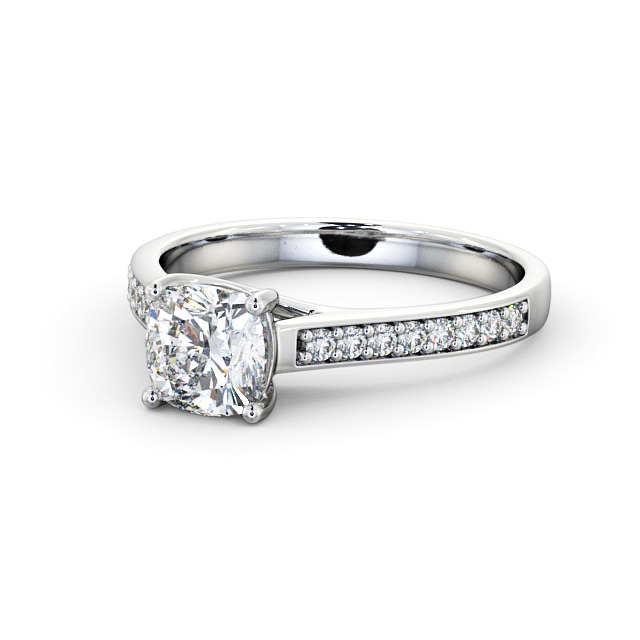 Cushion diamond engagement rings
Timelessly beautiful cushion diamond engagement rings are expected to be huge in 2020, with more couples picking out an engagement ring together instead of opting for a surprise at the proposal.
Fairytale-inspired wedding dresses
According to bridal designer Phillipa Lepley, "Brides are choosing bigger princess dresses and cathedral length veils are very popular again, worn both on and off the face. Brides are wanting 'clean' simpler designs – we are seeing less lace and the strapless dress is far less popular."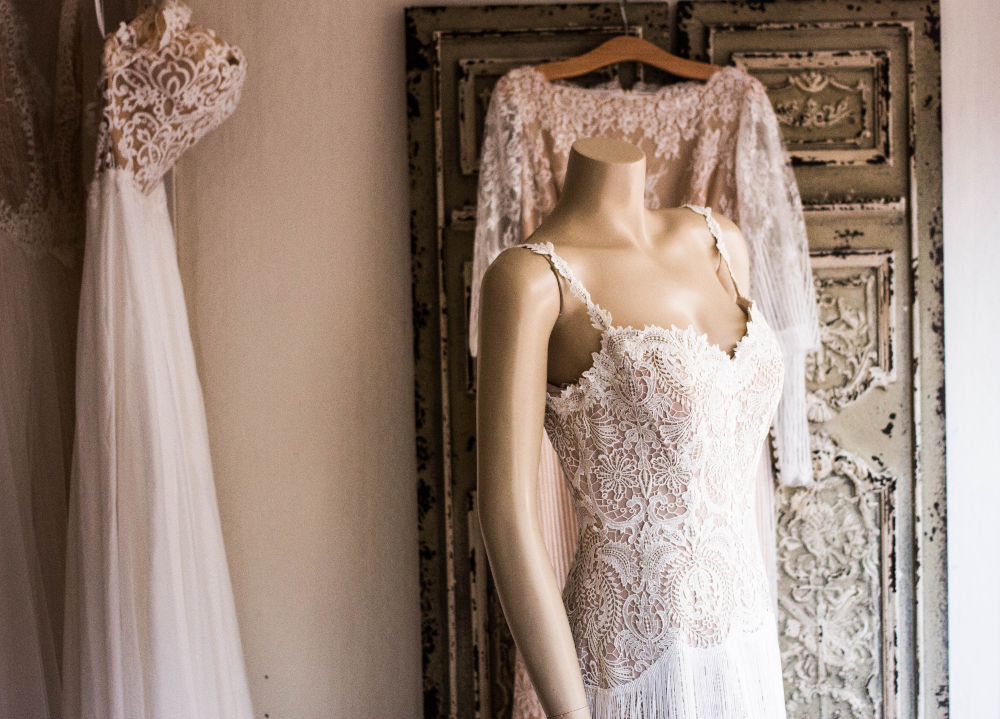 Two wedding dresses
Following the Duchess of Cambridge who wore two separate Alexander McQueen creations on her big day in 2011, the trend of wearing two wedding dresses (one for the ceremony and one for the reception) is expected to continue in 2020.
Statement wedding veils
Creating truly unique and personalised wedding veils brides can pass down through the family is expected to be hugely popular in 2020. It's no longer just an accessory to accentuate your dress. It's another opportunity to show your love, as Hailey Bieber did with her statement veil which read, "'Til Death Do Us Part"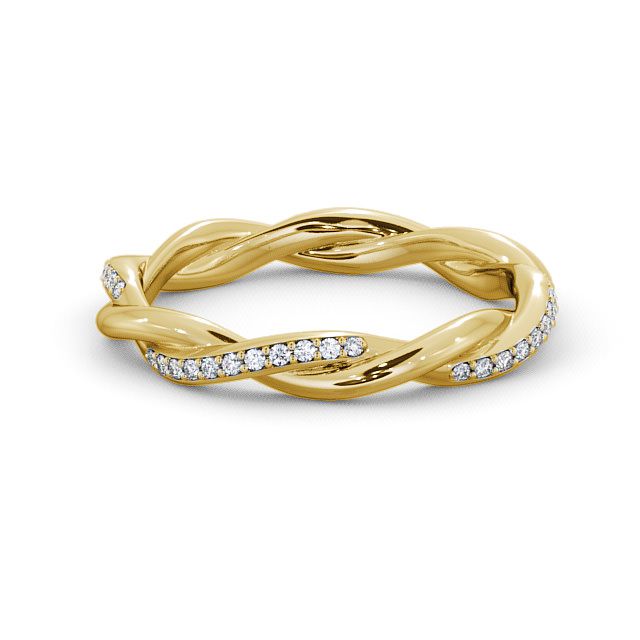 Yellow gold wedding rings are set to be more popular this year, replacing the white gold and platinum bands which were the most preferred types in 2019.
Mix and match bridesmaid dresses
Mixing and matching bridesmaid dresses to showcase individual personalities, instead of forcing them into a pastel uniform, is expected to be big next year. And the mixing and matching isn't just limited to colours. We're expecting to see different styles, prints and fabrics, too.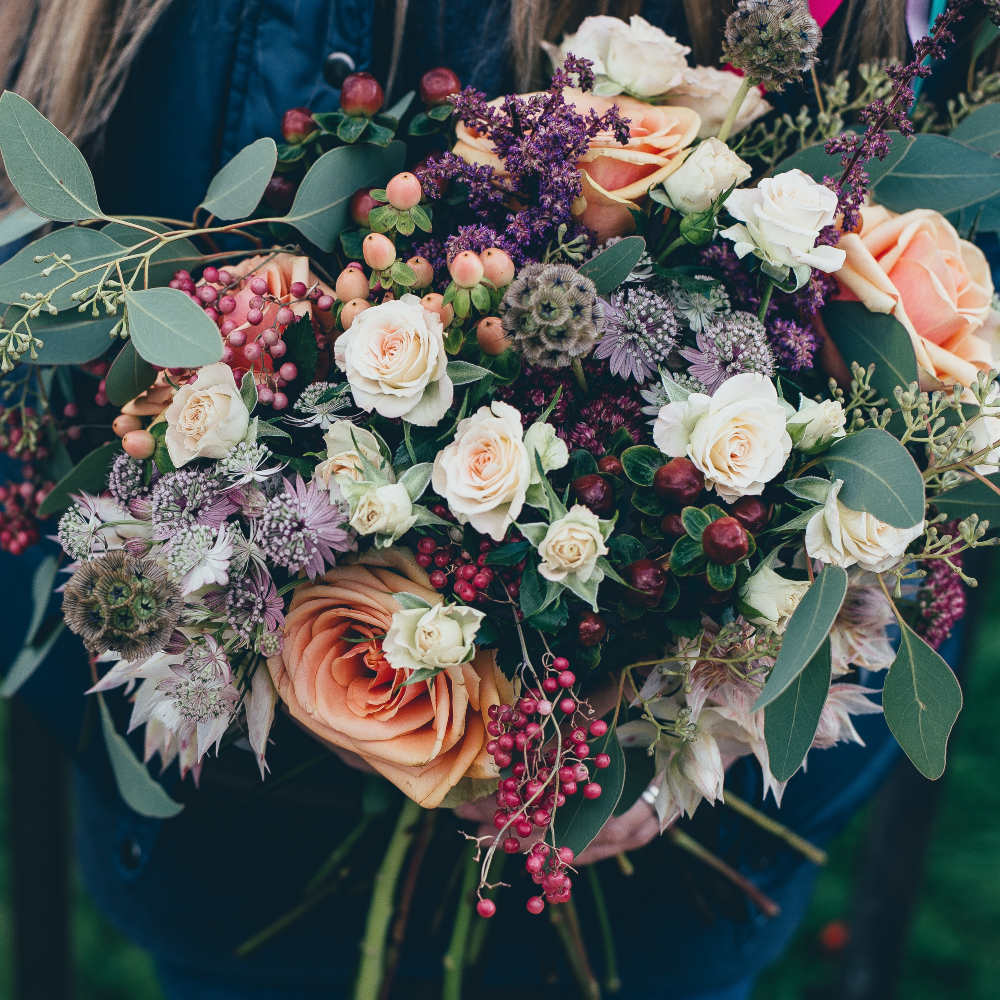 One-of-a-kind rustic bouquets
Bryony Ross, a wedding coordinator at florist Lavender Green, says: "Expect wedding flowers to be informal, relaxed, totally bespoke and unpackaged. Lots of unstructured shapes and lots of natural fragrance." She went on to predict natural flowers with bold colours to make strong statements.
Vegan and free-from food
Wedding food in 2020 is predicted to reflect the changing eating and drinking habits of people in the UK. Menus highlighting vegan and free-from dishes a set to reign, with an increase in food stations and more casual eating arrangements. Signature cocktails are expected to be just as popular next year as they are this year, with gin being the spirit of choice.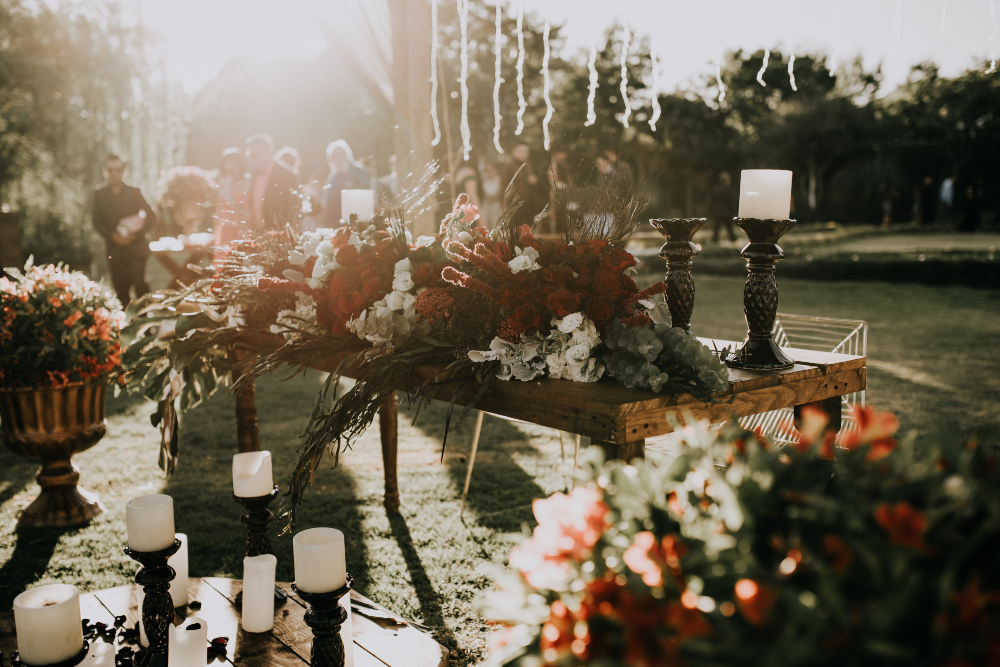 Moving inside outside
The concept of taking entire rooms from inside to the outside is expected to be a big trend in 2020. Get ready to see fields littered with beautiful sofas, long dining tables and matching wooden chairs.
Balloon walls
While 2019 was the year of the wedding smoke bomb, 2020 is expected to be the year of the balloon walls, perfect for guests to pose in front of for their Instagram selfies.