Engagement Ring Shopping Tips Before You Buy
Buying an engagement ring and planning the perfect proposal is an incredibly exciting and emotional time. It's easy to get caught up in a whirlwind of romance, but you've got to remember that an engagement ring is a valuable purchase that the love of your life will wear on her hand forever — so you want to do it right.
To help you start off your life together on the best foot possible, here are five engagement ring shopping tips to take into consideration before you buy.
5 Engagement ring shopping tips
1. Find out exactly what she wants
Unless you're shopping with your partner, you're going to have to subtly find out exactly what she wants in an engagement ring. A great way to do this without her finding out is to sneak a peek at the rings she already owns, snap a few photos and try to find engagement rings with similar styles when you're out shopping.
If the above isn't an option and you really have no idea of the type of jewellery she likes, try asking the people closest to her for advice.
2. Get the ring size right
While we offer your first ring resize for free within 90 days of receipt, it's so much easier if you can get the ring size right first time around. To find out your partner's ring size without asking her and spoiling the surprise, find a ring she wears on her ring finger and measure it using our free ring size PDF guide.
3. Prioritise her wishes
You've got to remember that your bride-to-be will be the one wearing the ring for the rest of her life, not you. While it might be tempting to go down a different route from your original plan to save money or for added convenience, you really don't want the hassle of having to return the ring down the line and pick a different one.
4. Buy the best you can afford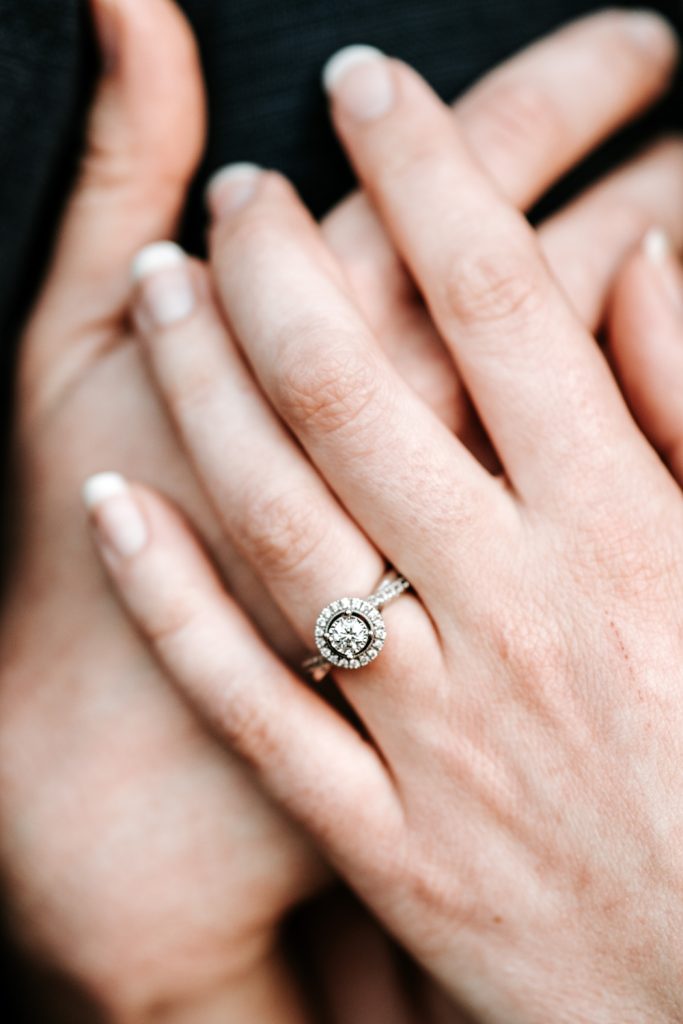 The tradition of spending two months' salary on an engagement ring is outdated and out of the question for some people. Instead of setting a ring budget according to what you earn, buy the best engagement ring you can afford. Your fiancée will wear the ring every day of her life and it will get knocked, banged, bashed…you name it. It's definitely worth investing in a quality piece of jewellery that will withstand day-to-day life.
If you don't want to spend all your savings at once, you can take advantage of our 0% finance option and pay for your ring over several months without incurring additional fees.
5. Match it to a wedding band?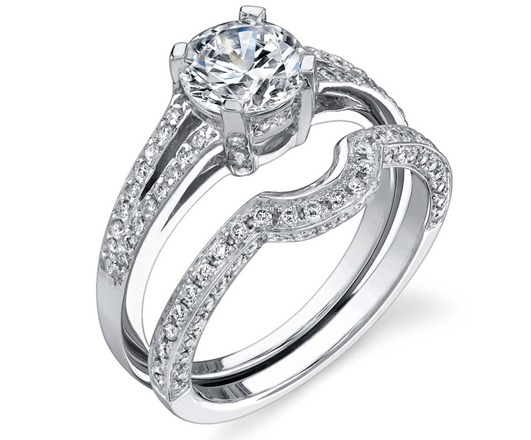 Shortly after you buy an engagement ring, you'll be shopping for wedding bands and you need to be sure they'll work well together. Some styles of engagement ring don't sit flush with wedding bands, so keep this in mind. Our bespoke Wed-Fit ring service is a great workaround. Whether you've purchased your engagement ring from us or someone else, we can create a custom-made wedding ring that fits with it perfectly.