5 Tips for Planning a Magical Autumn Wedding
If you get excited over the idea of rich ruby reds, pumpkin spice lattes and golden makeup trends, an autumn wedding is perfect for you. Getting married in September or October can be incredibly romantic and beautiful — but only if you plan it right.
To help you create the big day you've always dreamed of, here are five tips for planning a magical autumn wedding.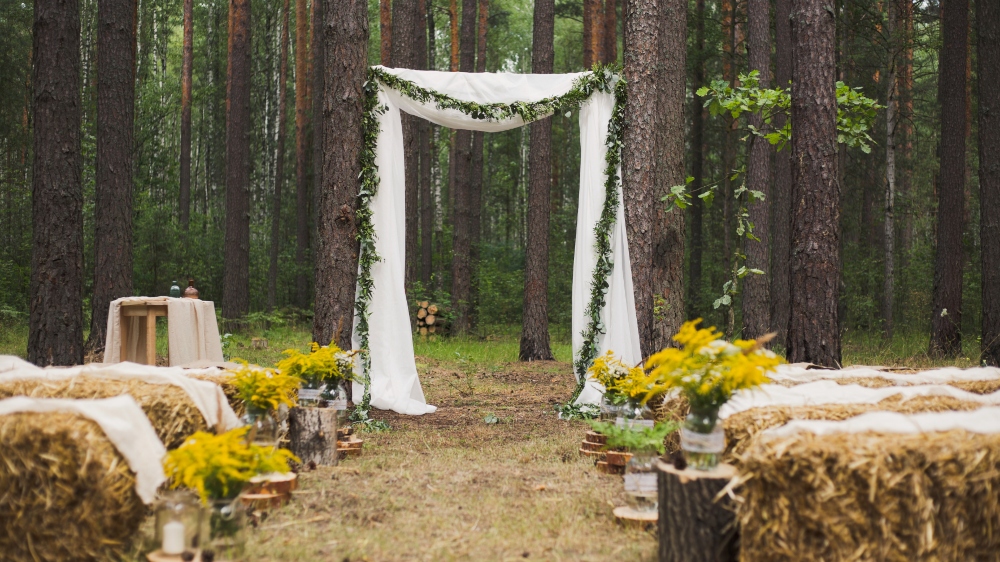 1. Book your venue early
September is the third most popular month for UK weddings, with only August and July being busier. Because of this, the most beautiful autumnal venues get booked up early. To make sure you get the wedding of your dreams, reserve your setting as soon as you can.
It's important to choose a spot which is warm and cosy. Barns are perfect if you're going with a rustic theme. Or if you're planning on hosting your wedding outdoors, look for venues with fire pits.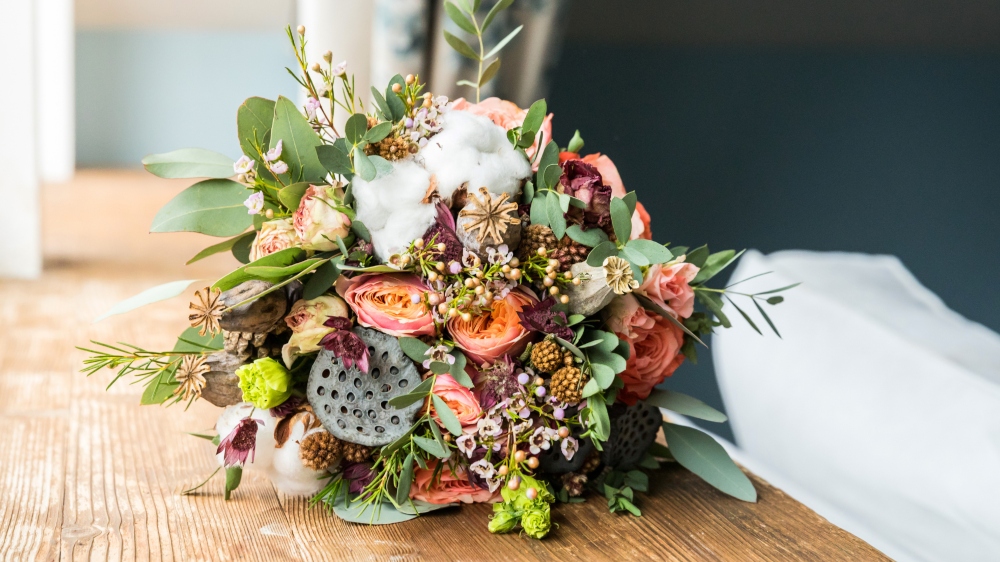 2. Bring the outdoors in
It's nature that makes autumn so gorgeous. The deep reds, burnt oranges and warm golds the season brings with it are truly spectacular. But when you're competing with the classic British weather, hosting an autumn wedding outdoors is often too much of a risk to take.
Instead of missing out on the vibrant colours of nature, bring the outdoors in and decorate your space with flowers, leaves and branches. You can also weave fairy lights through the decorations to add an extra sense of warmth and magic.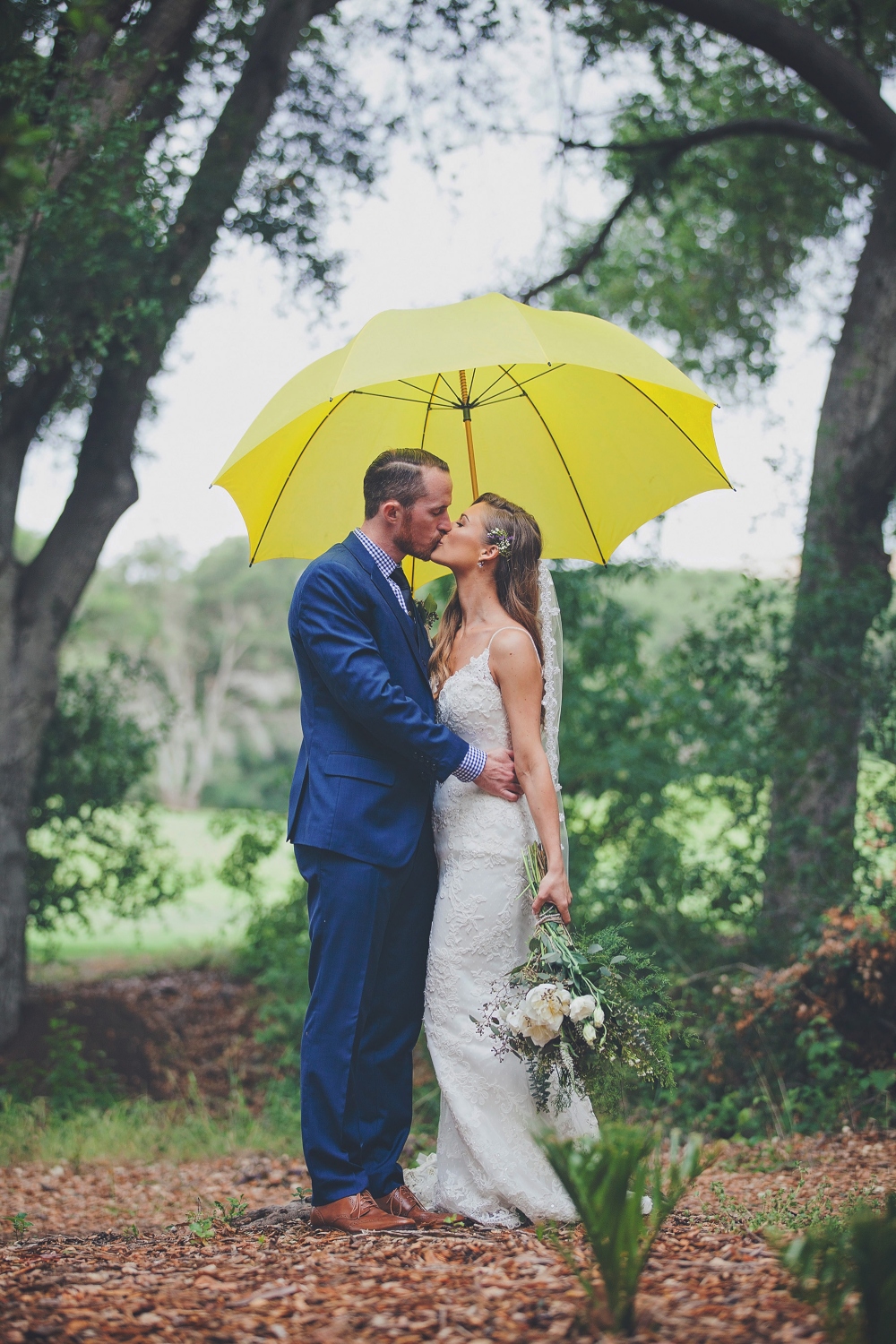 3. Prepare for the weather
If you've got your heart set on an outdoor wedding, go for it! A little bit of planning can ensure your big day isn't a washout if the weather takes a turn for the worst.
Make a backup indoor space where you can go if it rains or gets too cold. Have a stash of umbrellas handy for your guests. Provide cosy blankets people can cuddle up with if they're not dressed for the chilly weather.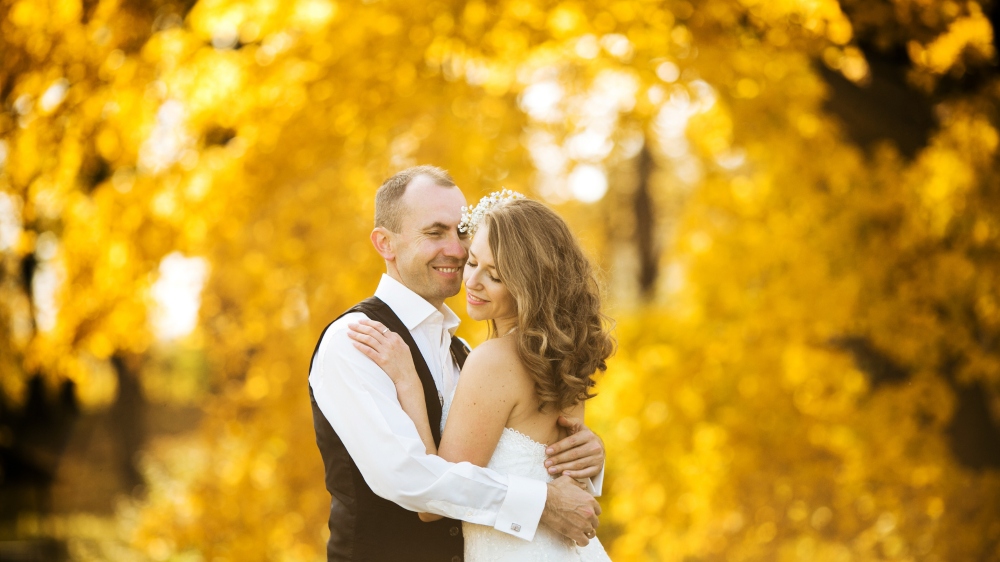 4. Be smart about your photography schedule
Autumn brings about major changes in daylight hours and lighting conditions. These seasonal changes can make your wedding photos look truly stunning — but only if you're smart about your photography schedule.
Experts suggest the best time to take autumn wedding photos is around 90 minutes after sunrise or 45 minutes before or after sunset. Research the sunrise and sunset times for your wedding date and plan accordingly.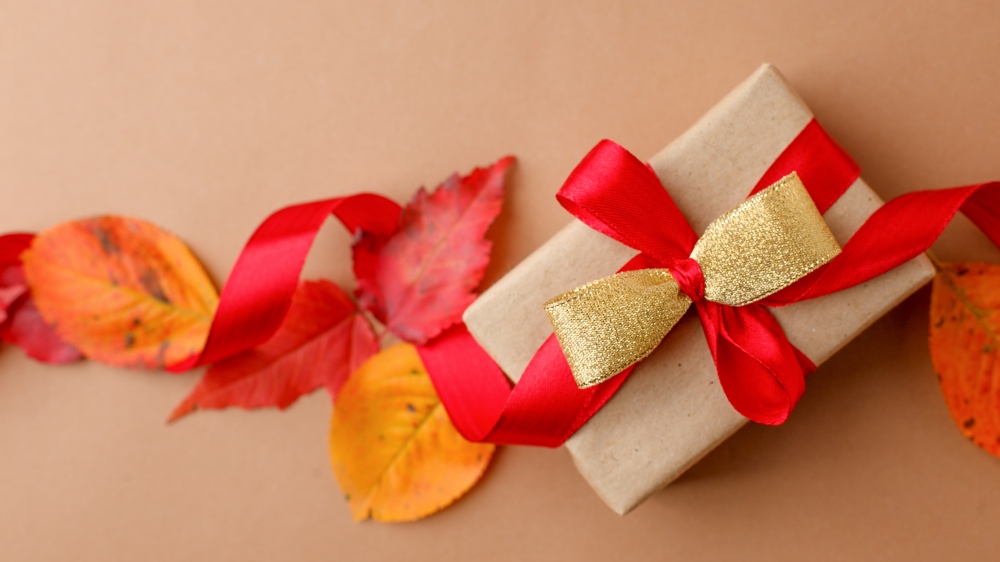 5. Consider themed gifts
Extend your wedding theme by giving the most important people in your wedding party autumnal gifts. Scarves, socks and gloves with embroidered leaves in warm colours make great gifts and work for both men and women. Autumnal jewellery with leaf designs is another fantastic option for your female guests.
These gift ideas are also great because they're practical. Your guests will be able to use them on your wedding day and will actually take them home with them to use again.