How to Design the Perfect Bespoke Engagement Ring
Creating a one-of-a-kind ring is incredibly exciting — but at the same time it can also be unbelievably daunting. Especially if you're designing the ring on behalf of your partner as a surprise.
To help you get started on the right track to creating a unique ring they'll love forever, we're highlighting the most important decisions which can make or break an engagement ring.
Take our advice and you'll fly through the creation process. Plus, you'll be rewarded with a sparkling bespoke engagement ring your partner falls head over heels for at the end.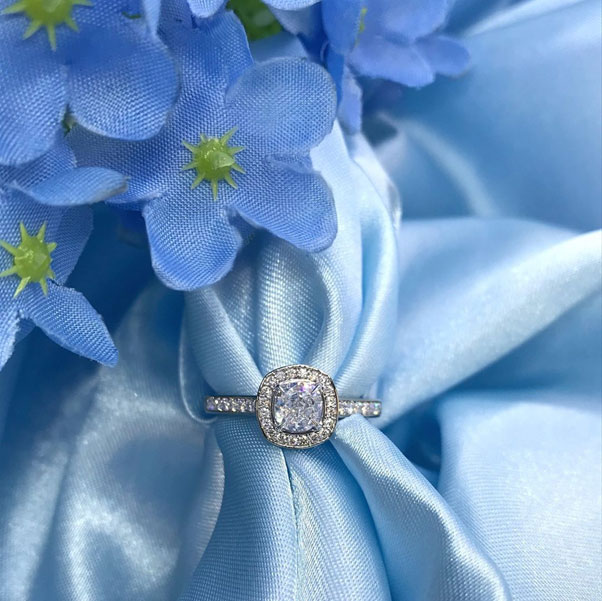 Pick a setting
Choose 2-3 engagement ring settings which reflect your partner's style. This will help you narrow down your search right from the start. If you're not sure what type of setting will best suit her, take a look at her current rings to get a feel for her preferred style.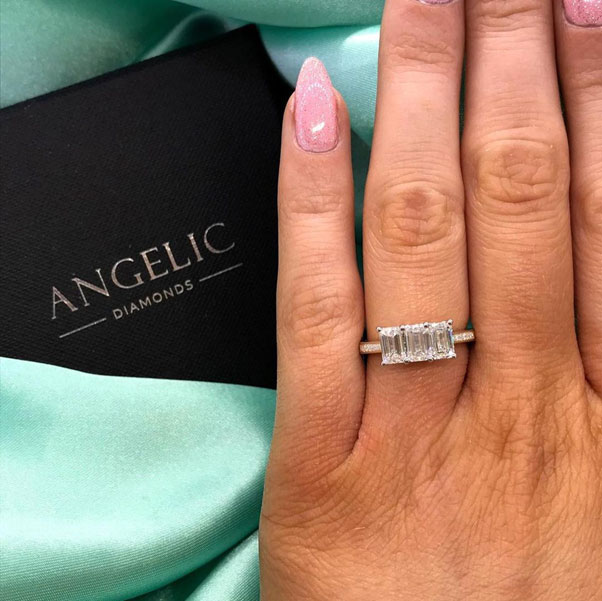 Test diamond shapes
Play around with different diamond shapes to add personality to the ring. It's remarkable how different the exact same setting can look simply by changing the shape of the centre stone.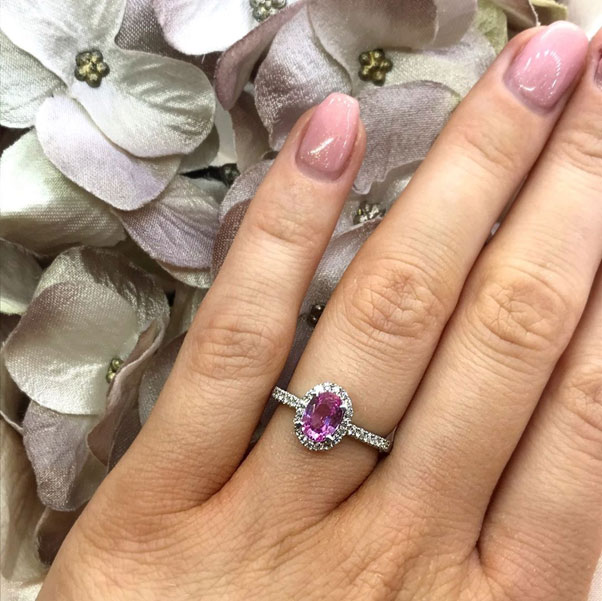 Different gemstones
A classic diamond doesn't have to be at the centre of your engagement ring. If you know your fiancée-to-be loves rubies, emeralds or sapphires, consider a colourful gemstone instead of a traditional diamond.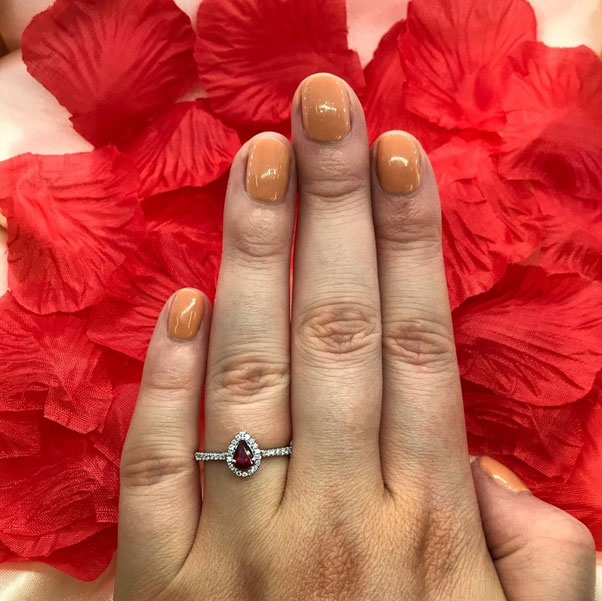 Embrace contrast
Don't be afraid to mix things up. Experiment with contrasting metal colours, gemstones, diamond shapes and textures. Adding extras like this can help give your ring more personality and make it stand out.

Make a big impact with little details
Small features can be just as dramatic as a big centre stone. Give your engagement ring an extra layer of character with an eye-catching halo design, shoulder setting or side-profile elements.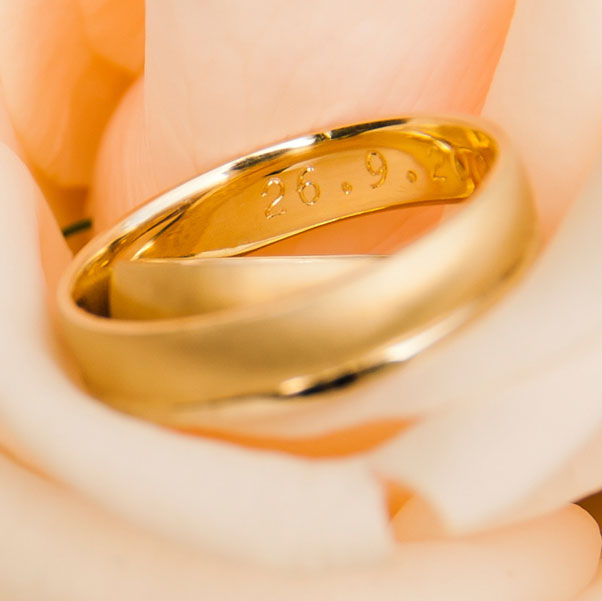 Add an engraving
Make your engagement ring extra special by adding a personal engraving. Consider having something like you and your partner's initials or the date you met engraved onto the band.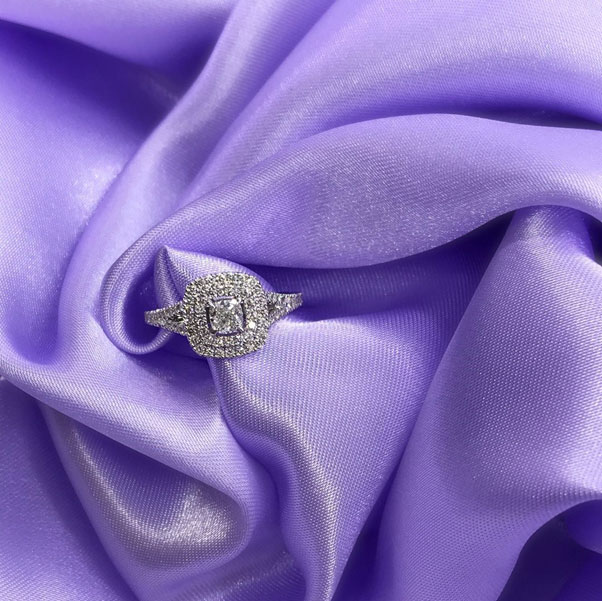 Recreate your partner in the ring
If you feel totally lost, think about your partner's character, personality and lifestyle. Use the attributes you come up with to guide you while creating the ring. Is your partner more traditional or modern? Classic or colourful? Subtle or bold?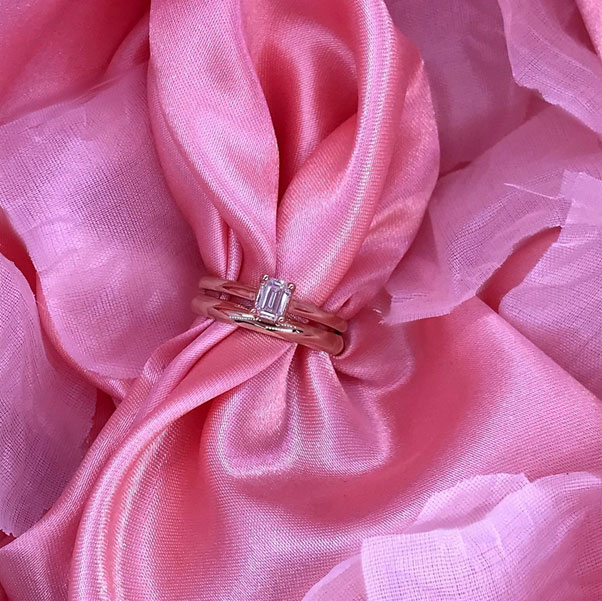 Think about the wedding ring
There's no rule that says engagement rings and wedding rings need to match, but there are plenty of complementary options you should keep in mind. When designing your bespoke ring, take a look at the wedding rings available and have an idea which ones will pair best.
Designing a bespoke engagement ring for your partner can be a nerve-wracking experience, but it gives you the unique opportunity to create something extra-special just for them. If in doubt, draw the ring you've designed for them and propose with the drawing instead of the actual ring.
If they're not too keen on the design, you've lost nothing. But if they love the design as much as you hoped, you can have the real thing made up straight after.