Revealed: 5 in 6 couples would lie for freebies
When on a date night, it's natural to want to have the best time we can possibly have with our other half. And sometimes, this includes lying to get free things, according to our new research.
We conducted a survey of 2,000 Brits which revealed that 5 in 6 would lie about a fake life event with their partner to get free upgrades, such as a bogus engagement or even a forged pregnancy.
Men are more likely to lie for perks than women
It seems that men are the worst for it, with almost half (47%) of male respondents prepared to lie for freebies, compared to 44% of women.
5 in 6 couples lie about fake life events to get free food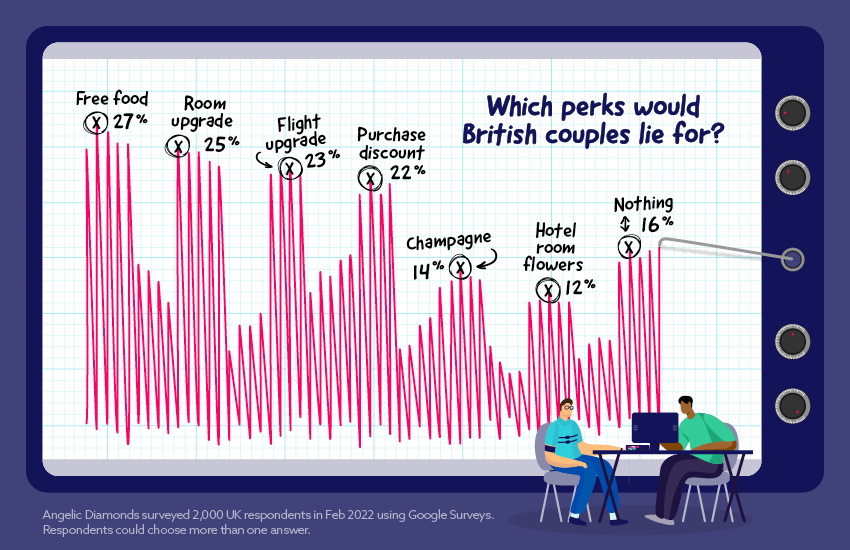 According to our survey data, many couples admit to bending the truth to score a freebie. When we asked what couples would lie about, 1 in 3 revealed that they would lie for a free meal – the most popular of all 'freebies'.
TikTok has turned into a platform where users admit their secrets and confessions to millions of strangers online – and it seems lying to get free food is more common than we think. Videos on the platform range from tips from patrons offering tips on how to fib to get free food to waiting staff telling stories about deceitful customers trying to scam themselves a tasty meal.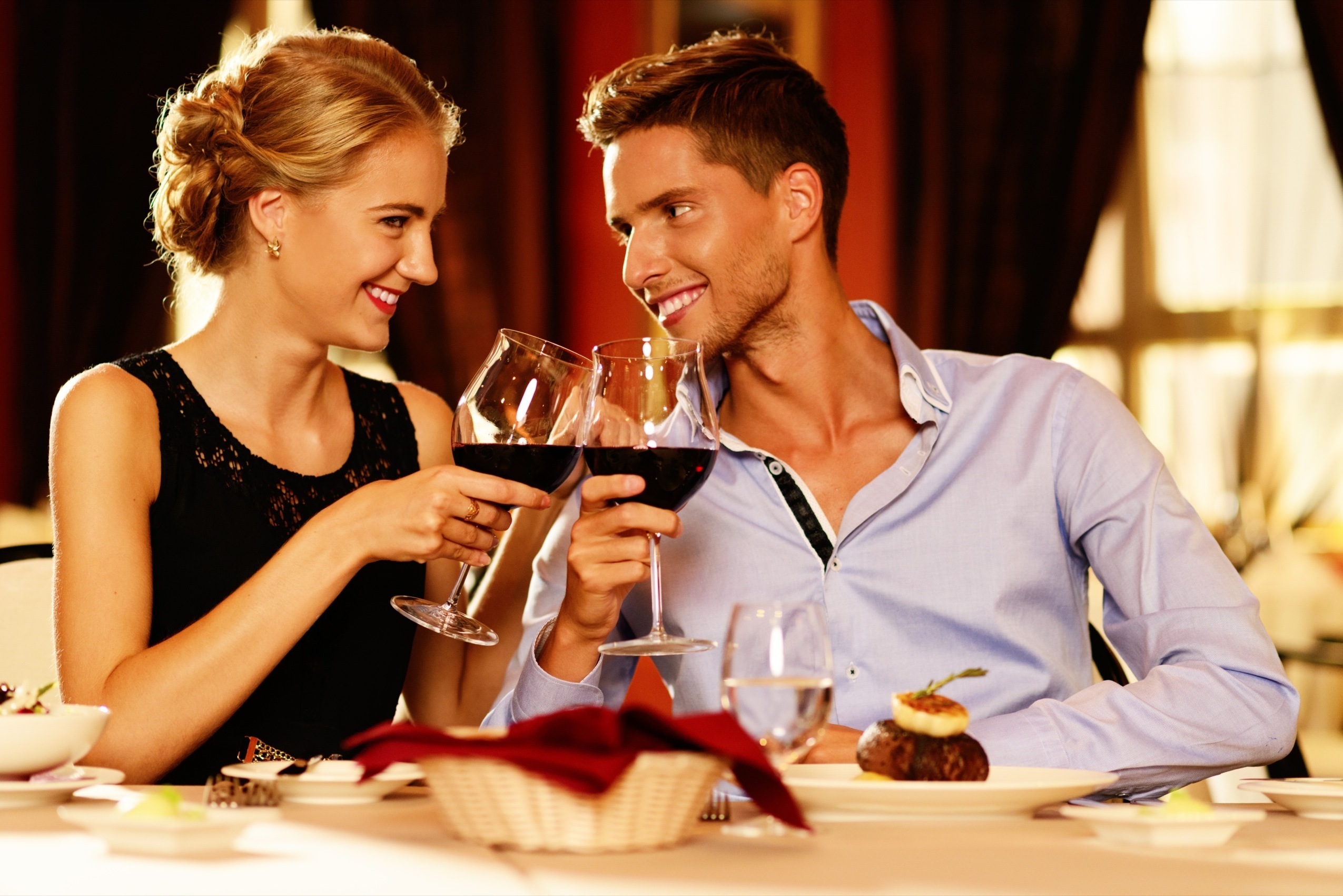 Hotel room upgrades are the second most sought-after freebie
The second most common sought-after freebie was a hotel room upgrade, with 1 in 4 Brits (25%) prepared to fib for a luxury night away.
Hotel rooms aren't cheap – in fact, in October 2021, it was reported that global hotel room prices have skyrocketed by 184% as travel restrictions have relaxed. The same goes for flight prices too, which explains why 23% would lie for a free flight upgrade.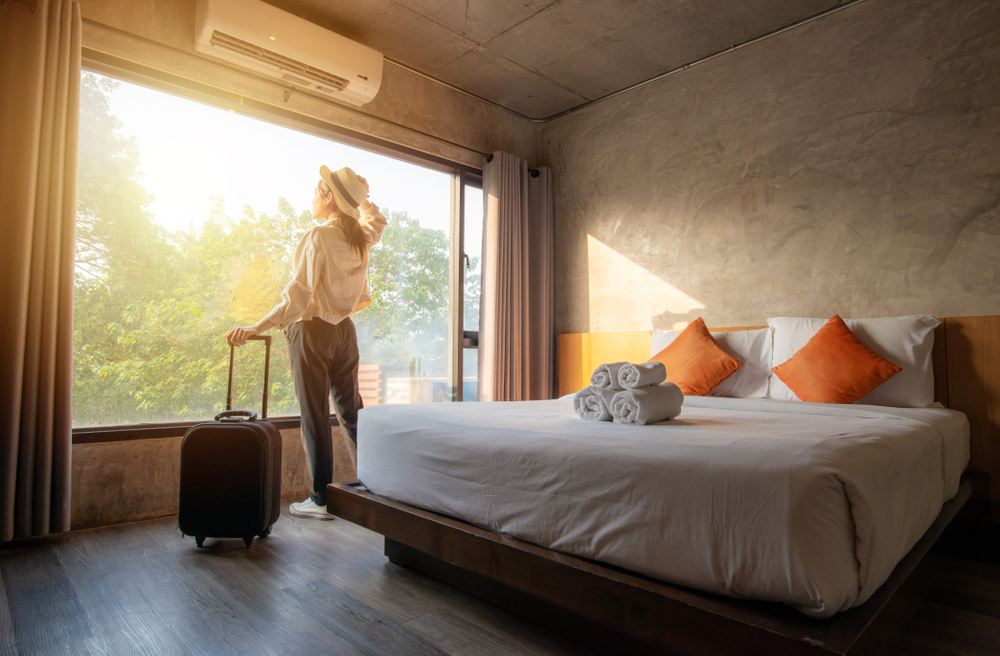 Those who are 65 and older are most likely to lie
Surprisingly, the demographic most prepared to lie was those 65 years and over for all freebies, particularly free food. It seems the thrill of lying for the perfect date night doesn't dampen when we get older.
1 in 5 of couples would lie for a discounted purchase
Our survey reveals that 1 in 5 couples (22%) would lie for a discount on a purchase. The cost of living has risen this year, with inflation up from 4.2% in November 2021 and expected to continue to rise to over 7% in spring 2022. Are we getting less for our buck and turning to be deceitful for a cheaper shopping bill?
Over 1 in 7 couples fib to get free champagne
We also found that 1 in 7 (14%) admitted that they lie to get free champagne, and 1 in 8 (12%) would lie for flowers in a hotel room. What can we say? We're a nation of bargain hunters – even if that means lying for it, apparently.
Read more about relationships and jewellery in the Angelic Diamonds' blog.