Creating the ultimate wedding playlist for you and your guests to dance the night away to is a fun yet stressful part of the wedding planning process. There are millions of songs to choose between, from old classics to contemporary tunes. Butwhich ones should you pick for your big day?
At the start of 2021, we created our ultimate love playlist by collating data from Spotify to discover which songs included the most romance-related words and appeared most frequently in love-based playlists. With John Legend's 'All of Me' taking first place and 'Thinking Out Loud' by Ed Sheeran ranking second, it's fair to say our playlist boasts romance and charm.
So, allow us to help you piece together the ultimate wedding playlist and decide on everything from the first dance song to the melody that will accompany you down the aisle.
Wedding first dance songs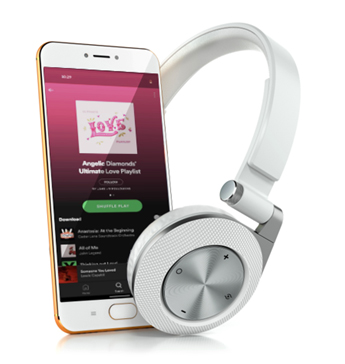 There is no specific genre of music that your first dance song has to fit into. According to our data, 2020's most popular love songs were 'Perfect' by Ed Sheeran, 'Rewrite the Stars'by Zac Efron and Zendaya, and 'Your Song' by Elton John. Of course, you could opt for something entirely different.
For example, if rock music is more your thing, then classics such as 'I Don't Want to Miss a Thing'by Aerosmith, 'Iris' by the Goo Goo Dolls, or 'Livin' on a Prayer'by Bon Jovi might be better at reflecting your personality. Alternatively, if you're wanting a first dance song that leaves an impression, then music apps such as Spotify are bursting with a seemingly endless number of tunes that steer more towards the alternative side.
Wedding songs for walking down the aisle
Choosing the song that you will walk down the aisle to is a huge decision, as it will become the soundtrack to one of the most memorable experiences of your life. From that day on, the song will always hold a special place in your heart. So, it's important that you find the ideal melody that sets the stage for your aisle walk.
Of course, the song you choose should be one that is reflective of you and not just one that guests would prefer to listen to – even if it is something as bold as heavy metal. However, if you have a soft spot for songs that are purely romantic, 'At Last' by Etta James, 'Over the Rainbow' by Israel Kamakawiwo'ole, 'Song Bird' by Fleetwood Mac, and 'Here Comes the Sun' by the Beatles have set the scene for many people's wedding walks time and time again.
Top first dance songs
As previously mentioned, the likes of Ed Sheeran, John Legend, and Elton John are the go-to artists for hopeless romantics wanting to find the perfect first dance song. Other tunes that proved time and time again to be music to many couple's ears in 2020 include'Chasing Cars' by Snow Patrol, 'Shallow' by Lady Gaga and Bradley Cooper, and 'Marry You' by Bruno Mars.
Wedding songs for the ceremony
Other than providing you with a stunning collection of wedding rings that vary from men's diamond wedding rings to white gold wedding rings, we also have our ultimate love playlist that can help you out. Since weddings are a day to celebrate and express love for your partner, what better way to do this than by creating a playlist that is all about the 'love' word itself?
Some of the songs that made it to the list have already been mentioned above – so make sure to take note! Our playlist makes for the perfect starting point for your own wedding song collection.
If your music taste varies from classical pop to alternative rock, then don't be afraid to shake up your wedding playlist. Your wedding is your special moment and creating a playlist that includes all your favourite tunes, no matter how diverse of a selection they are, will help create a day you will never forget.
Upbeat first dance songs
First dance songs don't have to be slow and steady. Instead, turn it into a dance party! For couples whose skills don't lie in slow dancing, opting for an upbeat first dance song could be your best option. 'Love Story'by Taylor Swift, 'Electric Love' by BORNS, 'Nothing's Gonna Stop Us Now'by Starship, or 'How Sweet It Is (To Be Loved By You)' by Marvin Gaye all provide the perfect balance between romantic sentiment and energetic vibes!
How to pick a first dance song?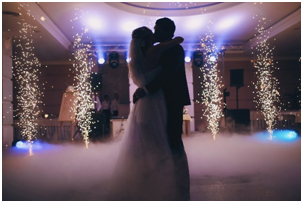 Your first dance song should be something that is special to both you and your partner – not what other people think it should be! Consideryour tastes in music and find a song that embeds both your musical preferences. It's also important to think about the song's lyrics – even if the tune is an unconventional one, it's what the lyrics are saying that counts!
Probably the most important factor to consider when choosing your first dance song is, will this hold sentimental meaning forever? Since your wedding song is something that you will always remember, make sure to pick a song that will always hold a special place in your heart no matter how many times you hear it.
There you have it – our ultimate wedding song suggestions. We understand how special your wedding day is, and not only can we help inspire your wedding playlist, but we also have a stunning selection of diamond rings to help you tie the knot in style.