The sky is the limit when it comes to finding the perfect destination for your honeymoon. Although the events of COVID-19 have restricted where we can travel toin the last year, the government roadmap out of lockdown gives us hope that returning to our favourite holiday destination will be possible in the upcoming months.
With this said, there's no better moment to start planning the honeymoon of a lifetime. Other than providing our customers with a gorgeous array of wedding rings that men's diamond wedding rings and round diamond rings, we also like to offer some extra tips and tricks to make the wedding process a little less stressful. In need of some honeymoon inspiration? Let's answer some of the most popular honeymoon questions to help you prepare for your dream getaway.
How to plan a honeymoon?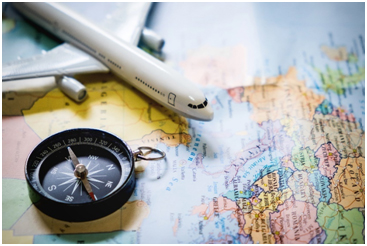 So, where should you start? Planning a honeymoon doesn't have to be a long and complicated process; you just need to know what to prioritise and when. Here, we offer some advice on how to start planning.
Just like you would with any holiday, the first step is to start looking at some potential places to visit. The internet is home to thousands of amazing travel blogs and sites, so before you make your final decision, make sure to explore all the options available first.
Once you've decided on a place, the next thing to do is determine the budget. You may have picked out your dream destination, but your budget might not agree with it! It's important to consider the extra costs of going on holiday, too. The cost of activities, spending money, transport, and insurance, etc. can quickly add up to quite a hefty sum. To add, the future of going abroad remains uncertain due to COVID-19, so it's best to set aside some cash in case this affects your budget.
After deciding on a specific location, have a search around for activities to do nearby – perhaps you have a keen interest in museums and want to dedicate a day to learning more about the history of the place you're staying, or maybe you're an adrenaline seeker wanting to try out a new water sport. Whatever it is, start making a draft of your daily itinerary to make the most of your days when you're there.
Once all the financial and physical planning is done, book it! It's always advised to book your flights, trains, or however you're getting to your destination before you sort the hotel and additional activities out.
Once the booking confirmations are inhand, the countdown begins!
How long after a wedding is a honeymoon?
There is no set-in-stone answer as to how long after the wedding your honeymoon should be. However, most newlyweds begin their honeymoon within the first week after getting married.
Honeymoons can be expensive, so if you feel that going on holiday straight after getting married is something your bank won't appreciate, then you could always delay it to a later date – after all, marriage is forever, so there's no rush!
Best honeymoon destinations
The answer to what the 'best' honeymoon destination is really depends on the type of places you like to visit. Do you prefer relaxing on the beach in tropical temperatures? Or do you like city breaks to places that are full of history and museums? Orare winter-weather holidays more your style? Here, we discuss some of the best places to go depending on your holiday preferences.
Places to soak up the sun
The weather in the UK isn't always on our side, so if you're wanting to escape to a place with clear blue skies, sandy beaches, and rows of palm trees, then the following places are definitely your style.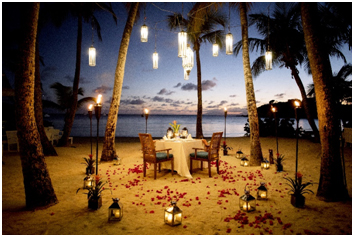 Situated in the southwest of India and surrounded by the deep blue beauty of the Indian Ocean is the Maldives. Picture warm aquamarine oceans, white-sand beaches, and luxury resorts, and you'll have an accurate image of what the Maldives looks like. For those who are looking to do something adventurous while on their honeymoon, the Maldives is popular for snorkelling, diving, and surfing – so get your swimsuits ready!
As for other tropical locations, Bora Bora is a must-see island in French Polynesia for those who appreciate crystal clear lagoons, impressive bungalows that are built over the water, and picturesque coastlines.
Snowy celebrations
Sunny escapes aren't for everyone. Instead, there are some perfect snowy honeymoon getaways to try.
From toboggan runs to afternoon strolls in the beautiful Alpine villages, Switzerland is the ideal honeymoon getaway for adventurers. After you've put the skis down for the day, relax in some of the luxurious skibars and cocktail lounges that this gorgeous place has to offer.
Alternatively, if you're a keen skier, you will probably be aware of the hype surrounding the Canadian slopes. The mountainous landscape of Canada makes this the ideal place to go for both beginner skiers or more advanced ones looking for a skiing honeymoon getaway surrounded by breath-taking scenery.
An explorer's paradise
For those who are wanting to use their honeymoon to learn more about a new culture and the history behind it, the world is bursting with places to fulfil this desire.
Known for its impressive temples, adorable elephants, and martial arts history, Thailand is the ideal place to go for those wanting to experience something entirely unique. As for other parts of Asia that would make for an unforgettable honeymoon, discover the contemporary beauty of Singapore,the busy city life in Kuala Lumpur, or the floating markets of Vietnam – the options are endless.
If you're looking for a honeymoon that is slightly closer to home but is still overflowing with history and charm, Berlin is ideal for you and your partner. While you're there, don't forget to visit the iconic Brandenburg Gate and learn more about its history at Museum Island – a collection of five world-class museums situated in the northern part of an island on the Spree. Plus, spend some time relaxing in Alexanderplatz – Berlin's largest public square – and take in the beauty of its surrounding landmarks.
When it comes to creating the honeymoon of a lifetime, the world truly is your oyster. No matter what weather you prefer or where your personal interests lie, there is a gorgeous place in the world for every couple to explore and make memories to last a lifetime in.