The Ultimate Guide to Planning Your Big Day
The proposal is done, and now it's time to start planning your big day! Planning your wedding is an exciting and romantic process, and the best part is deciding on all the little details to include in it, from bouquet displays to table napkins. However, the process does not come stress-free. For soon-to-be-weds, knowing where to start can be a complicated process that raises many questions and anxieties.
But not to worry! We are here to provide you with a step-by-step guide on how to plan your big day.
How to plan a wedding: your checklist?
The most important thing to do is give yourself enough time to organise your special day. Don't set a date that is too ambitious. After all, weddings don't get planned overnight, and if you're wondering how long it should take to plan one, allowing at least 12 months to prepare is advised.
With this said, let's break down what to plan and when.
12 months to go
The first thing to decide is the date your wedding will take place. Once you and your partner have chosen a specific date, create a guest list and send out save-the-date cards to them so they aren't double-booked that day!
Once this is done, determine your budget then start looking at venues. It's important to set your budget first before searching for venues so that you can see which ones suit your finances best.
Once you have found your dream venue, book it! That way you can begin to focus on all the other aspects of your wedding, including the minister, florist, entertainment, caterers, photographer, and whoever else you need to make your wedding day that extra bit special.
8 months to go
As the months countdown, book your photographer and band or entertainment. Confirming this eight months in advance will help you book them first before someone else does!
Also, if you are planning to stay overnight at a venue, booking your room well in advance is advised so that availability doesn't fill up. Speaking of availability, you could also book your wedding cake tasting day at this stage. After all, it is more than just a cake, so making sure you have enough time to decide on the cake of your dreams and give the pâtissiers enough time to make it is essential.
Besides the wedding itself, begin to think of some honeymoon destination ideas. It's no secret weddings can be expensive, so searching the web for romantic yet affordable holiday destinations well in advance of your departure is advised.
6 months to go
If you haven't already, start to narrow down on the type of wedding theme you are going for and begin to purchase some of the décor needed. Or, if you're opting to DIY some décor so that it is entirely unique, set a day or two aside to do this.
This is also the time to start shopping for your wedding dress and bridesmaid dresses too! However, once you've found your dream dress, leave any alterations needed to two to three months before the big event.
Perhaps not the most interesting part of planning your wedding, but make sure to check all the legal aspects well in advance to avoid any stress closer to the day.
Don't forget about the stag and hen party! Think about how you want to celebrate your special day with friends and get a bar or two booked in advance.
4 months to go
With just four months remaining, now is the time to prioritise the extra little parts that help pull your wedding ceremony together. These include:
deciding on the transport to your wedding
shopping for groom and groomsmen suits
booking a day to meet with a florist to finalise your choices
creating and sending your wedding invitations
booking your hair and makeup appointment
2 months to go
Now is the time to focus on the final finishing touches. So, get your dress alterations confirmed, decide on the accessories and shoes to match, and purchase the wedding rings you and your partner need to tie the knot. This is something we can help you with – from stunning white gold wedding rings to men's diamond wedding rings, we have something to suit everyone's style.
Now is also the time to book a tasting day to test out the food your caterer has prepared – it is also best to check if there are any guests with food allergies or requirements so that there is something to suit everyone's taste buds.
Finally, create a list of all the gifts you plan to buy for family and friends to show your appreciation for their support on your big day.
Can I plan a wedding for 2021?
With the COVID-19 pandemic continuing to affect our everyday lives, many people are wondering if planning a wedding in 2021 is possible. The short answer is yes, you can plan your wedding to take place in 2021. However,be aware that the restrictions put in place could affect the size of your ceremony.
Although the roadmap plan out of lockdown has run smoothly so far, being flexible with your wedding date in 2021 is advised. Due to times being difficult to predict, make sure you are prepared in case your wedding date gets pushed back.
How to plan a wedding during a pandemic?
Pandemic or not, the same advice above will help you plan the ultimate wedding ceremony. However, with this extra element to think about, flexibility is one key aspect to consider.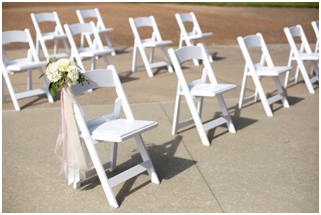 Although you might be eager to book the wedding venue of your dreams before anyone else gets the chance to take up the slot, be mindful that this could change due to the pandemic. Therefore, make sure to ask the venue you're interested in questions with regards to how flexible they are with date changes and how, if any, this could lead to additional costs.
Try not to limit your choice of venue to just one. Instead, explore the market for alternatives – for example, one venue might have greater outdoor space available if larger ceremonies must remain outdoors in the months to come.
As for aspects of your wedding, tweak your timeline slightly as to when you will confirm and book your suppliers. For example, plan what food you want or create a list of potential bands you could have, or decide what flower displays will match your theme best, but delay the date you confirm all of these. That way, you're still organised and ready but are prepared if your wedding day needs to be delayed due to lockdown measures.
Regardless of a global pandemic, planning your wedding can be a stressful yet exciting experience. Our last piece of advice to leave you with is: make sure to take a break! Don't let planning your wedding take over your everyday life – it's important to separate your wedding planning time from your 'me-time'.
Have a question to ask? Get in touch with us today.