How Much Should You Spend on a Wedding Ring?
It's no secret that diamond wedding rings can be expensive– especially after considering all the other costs a wedding entails. Rings are used as the ultimate symbol of commitment between two people, so choosing one that is both stylish and within your budget is essential. However, many people ask what exactly should this budget be.
Truthfully, there is no definitive answer as to how much you should spend on a wedding ring. That said, havinga vague idea of a budget is something all soon-to-be weds would benefit from.
With this in mind, we discuss the costs associated with wedding rings to help guide you in the right direction before making your final decision!
What is the average cost of a wedding ring?
Depending on the type of wedding ring you get, the average price can vary.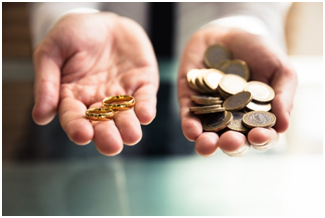 For plain white gold wedding rings, these can vary between £150 to £400 depending on the type of gold and how much of it is required. As for a titanium wedding ring, this can cost as little as £50. On the more expensive side of the wedding ring market, platinum is one of the pricier options due to its incredible durability. For a wedding ring using this metal, you can expect to pay anywhere between £350 and £1,100.
How much should you spend on a wedding ring?
There is no right or wrong answer to this. The most important thing to consider is what you can realistically afford to spend. So, if the average cost of a wedding ring is out of your price range, then there is nothing wrong with opting for a more affordable alternative.
Whatever your budget is, we have a wedding ring to suit everyone's jewellery style– from white gold wedding rings to men's diamond wedding rings, be sure to explore our stunning collection to find a wedding ring that suits both your taste and your budget.
What are the most popular wedding rings?
Overall, white gold or yellow gold wedding rings are the most popular metals for wedding rings. However, who is to say that you must choose the norm as well? While yellow and white gold metals are classic wedding band choices that never go out of style, don't be afraid to get creative and opt for something entirely unique.
As for specific wedding ring designs, diamond-encrusted bands are a popular choice. Although often assumed to be more of an engagement ring design, they make for a stunning wedding band or eternity ring too – there really is no limit with diamond-encrusted rings, so it is no surprise they are a popular choice.
The ultimate wedding ring that strives for both simplicity and affordability is the classic plain gold band. By opting for something as basic as this, it makes it easier to add your own personalised engravings on and make it unique.
How much does it cost to resize a wedding ring?
If you're needing to resize your wedding ring, the price of this can vary depending on how complicated it is to resize. Just like with most jobs, the more difficult it is and the more time it takes to complete, then the higher the price will be. For small resizing jobs, it can cost as little as £40. As for more complicated resizing jobs, this price can increase into the hundreds.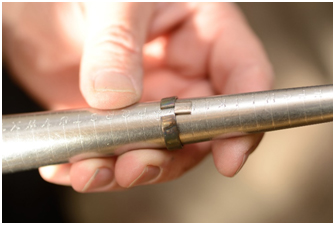 There is no right or wrong answer as to how much you should spend on a wedding ring. Here at Angelic Diamonds, we provide our customers with a variety of different wedding ring cuts, carats, and styles, available in a range of prices to ensure there is something to suit everyone. Have any questions? Get in touch with us today.