The Best Romance Movies for Every Occasion
Sometimes, there is nothing we need more than to cosy up in front of the television and have a romance-movie marathon. Whether it's a night in with friends or a way to kick back and relax when you have a day free to yourself, escaping into the fairy-tale world that romance movies depict is something many of us enjoy.
Are you looking for some romance movie inspiration? If so, you're in luck! Not only do we provide a stunning variety of engagement rings that are expertly crafted, but we are also romance movie experts. Here, we list the best must-see romance movies of all time for you to obsess over.
Take note!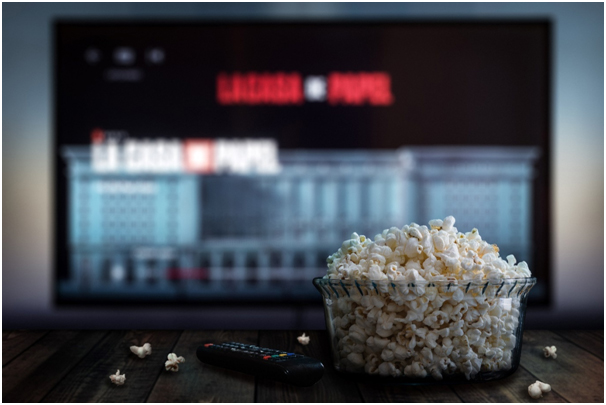 Romantic movies on Netflix
Netflix is a hotspot for the nation's most-loved romance movies. While classic films from all genres regularly get added, it is ideal for keeping up with the latest movies too, some of which are Netflix's own.
If you're looking for a movie that takes you back to those awkward teen years of first loves and high school crushes, To All the Boys I've Loved Before (2018)captures exactly that. And if you've seen it already, then make sure to watch the sequel – To All the Boys: P.S. I Still Love You (2020).
As for more teen romances, After(2019) tells the tale of two college students who get off to a rough start, but then everything changes quickly when they realise they have more in common than they think.
If you're looking for a Netflix movie that combines elements of romance and comedy, then Always Be My Maybe (2019) is the perfect one for you. When two adults who knew each other from childhood reconnect, so does the old spark between them that they shared as teenagers.
For a movie that is both sweet and romantic, Straight Up (2019) is definitely one to add to the watch list. The storyline focuses on a man who begins to question his sexuality and explores the idea that relationships don't necessarily have to centre around physical intimacy but a much deeper emotional connection.
Speaking of Netflix, we have created a hub of movie-inspired wedding theme ideas to help spark inspiration for your big day. Ever dreamed of having a Harry Potter-inspired wedding? Or perhaps the magic of Disney is what you wanted to capture? For more ideas, checkout our Wedflix page now!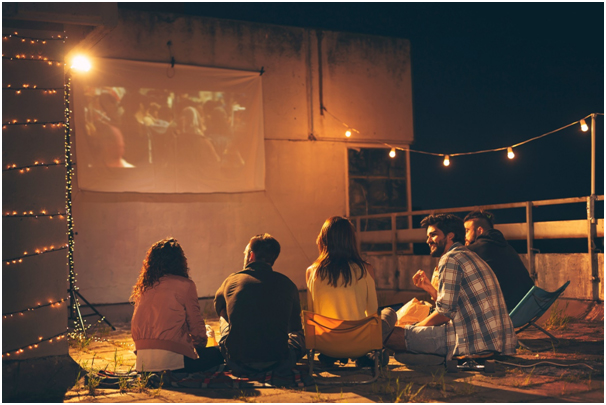 Sad romance movies
We all love a good tear-jerker every now and then. So, get the tissue box at the ready and take note of some of our highly recommended sad romance movies.
When it comes to authors who know how to bring a tear (or many) to your eye, John Green is the expert. Based on his book The Fault in Our Stars, the movie tells the story of two teens who meet at a cancer support group and form an instant connection from across the room.
The Perks of Being a Wall Flower(2012) is a coming-of-age movie that will take you on an emotional rollercoaster. Based on the novel written by Stephen Chbosky, the movie highlights some of the key attributesof life – friendship, romance, and sadness.
For a movie that embeds elements of romance and sadness through musical performances, A Star is Born (2018)is definitely a one to add to the list. When a struggling artist meets an alreadyfamous musician who continues to battle with his struggles and addictions, romance is established and the hardship of being famous is revealed.
Top romance movies: the classics and the must-sees
Whether you prefer the old classics or the more recent must-see movies, there is a romance movie to satisfy everyone.
Titanic (1997) is a romance movie that never gets old. So, whether it is an all-time favourite of yours or you've never gotten round to watching it, DiCaprio and Winslet's charming yet tragic on-set romance is the perfect movie to cosy up on the sofa with.
Speaking of Leonardo DiCaprio, he and Claire Danes set sparks flying in their roles in William Shakespeare's Romeo & Juliet (1996). Despite the everlasting feud between the Montague and Capulet family, nothing gets in the way of the love the star-crossed pair ignite with each other.What starts as a secretive and romantic love story soon turns challenging when their families catch wind of their involvement with each other.
For a romance movie that has hit the big screen in more recent years, Love, Simon (2018) is one to watch. The movie tells the story of a 17-year-old boy who is yet to reveal to his friends and family the truth about his sexual orientation. Then things become even more challenging when he falls in love with an anonymous boy he meets online that attends his school and is threatened by someone who claims they will reveal his secret.
Ever wanted a movie that combines both love and thrill? Safe Haven (2013) ticks all these boxes. When a young woman flees a broken-down marriage to a small town with the intent to rebuild her life, she meets a charming man with a romantic interest. However, when the past comes back to haunt her, relationships and lives get put at risk.
That's our ultimate romance movie marathon guide! Whether you prefer tear-jerkers or romantic comedies, there is a charming film out there for everyone to watch. Planning a romantic scene of your own? From diamond shoulder engagement rings and solitaire engagement rings to trilogy engagement rings, we have a gorgeous variety of engagement rings to help you pop the question to your partner. Browse our collection today.