To many, a tropical beach is the dream place to have a wedding. The feeling of the sun gently warming your face, the sound of the ocean waves crashing on the shore and the sight of your guests' smiles as they get to share your special day in a breath-taking location all make beach weddings truly wonderful.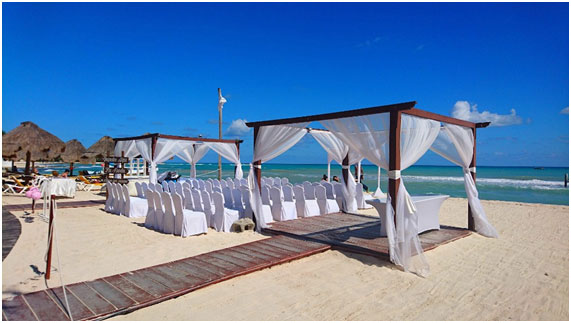 But with so many gorgeous beach wedding destinations to choose from, it can be difficult to pick the right one. To help you choose, here's our selection of the best places to have a stunning beach wedding, all guaranteed to not only give you beautiful photos you'll want to share with everyone, but leave you with magnificent memories you'll never, ever forget, too.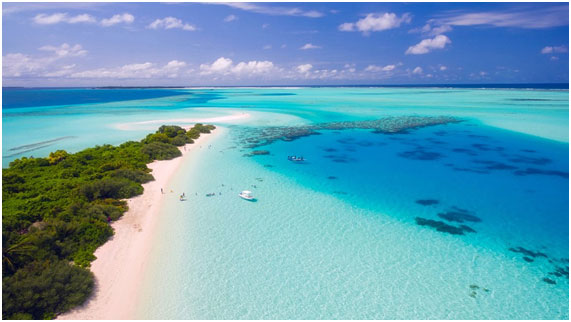 Maldives
With soft sugar-white sands, perfectly still aquamarine waters and endless hours of sunshine, the Maldives is an amazing destination for an effortlessly romantic wedding. Although only residents can legally get married here, anyone can exchange vows and have a blessing on the phenomenal islands. There are boundless options to celebrate your special day, from embarking on a romantic sunset dhow cruise to taking part in a unique coconut palm planting ceremony, all of which will immerse you into the beautiful and vibrant culture of the Maldives.
Mexico
Not just a place for American teens to party during spring break, Mexico is also a fantastic place to tie the knot. The endless coastline is full of off-the-beaten-track, rugged beaches that provide you with the perfect backdrop to say "I do". And when your honeymoon begins, you'll be surrounded by everything you could ever need to start your life together, from luxury all-inclusive five-star resorts and action-packed eco parks to ancient ruins that date back thousands of years and a warm, inviting culture you'll fall in love with.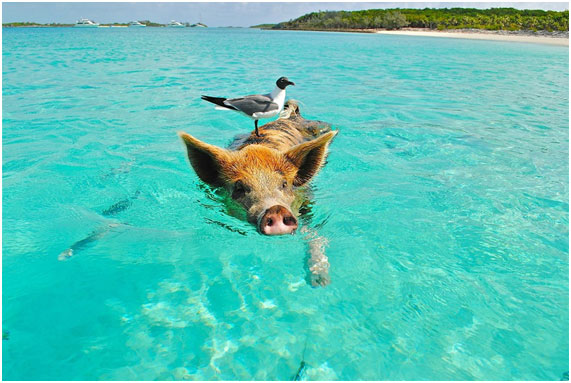 Bahamas
Kick off your shoes and get ready to feel the sand between your toes if you pick the Bahamas as your beach wedding destination. As well as having astoundingly beautiful beaches that look so perfect you'll swear they've been photoshopped, the Bahamas is also known for its stunning plants and flowers which will add a burst of natural colour to your big day. And don't forget one of the islands' most unusual and fun attractions: who wouldn't want to go swimming with pigs?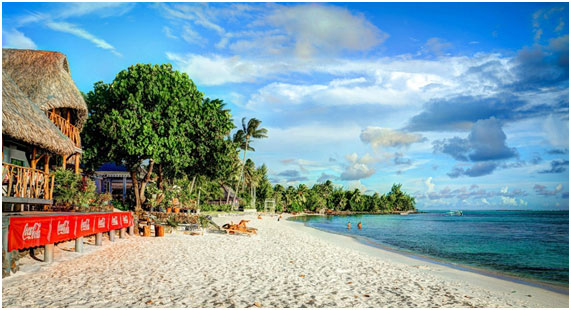 Bora Bora
Nicknamed 'The Pearl of the Pacific', Bora Bora is a real island paradise, unparalleled by any other for its sheer beauty and tranquillity. As you stand beneath a flower-laden gazebo, you'll have the warm, gentle waves lapping the shore on one side and the impossibly perfect forest-clad volcanic landscape to admire on the other. For added style, switch out the traditional white limo for a high-speed jet ski and head for the rich hues of the sunset as you begin your honeymoon in style.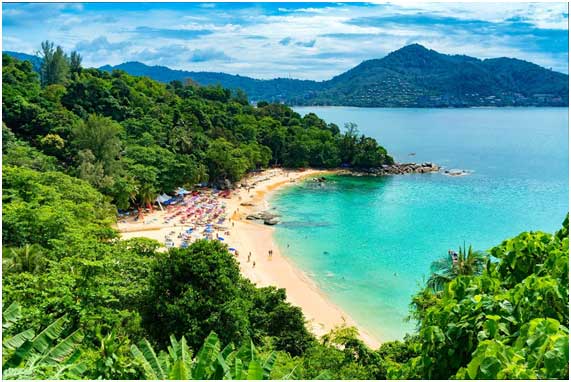 Thailand
Named as one of the best honeymoon destinations in the world by Fodors.com in 2015, Thailand has it all. Start with a serene and elegant wedding on one of the island's captivating beaches, where you'll be surrounded by smiling locals, eager to help make your big day as special as possible. Then get ready for your honeymoon where you'll have the chance to do all kinds of exciting, exotic activities, like cruising on a converted rice barge, hiking deep into the rainforest to hidden waterfalls and gliding down calm rivers on a handmade bamboo raft.
No matter which beach wedding destination you choose, you'll never regret celebrating your big day at the coast, surrounded by all the natural beauty anyone could ever hope for.