To celebrate Queen Elizabeth's 96th birthday and her 70th year on the throne, Mattel has created a limited-edition Barbie doll modelling the monarch. We've calculated the cost of the dazzling jewellery the doll is wearing and found out that it's worth around £85 million!
The Queen Elizabeth doll is wearing a glamorous ivory gown with a regal blue sash. The detail is amazing — the sash is even adorned with tiny pink and blue ribbons that represent the ones given to her by her grandfather George V and her father George VI.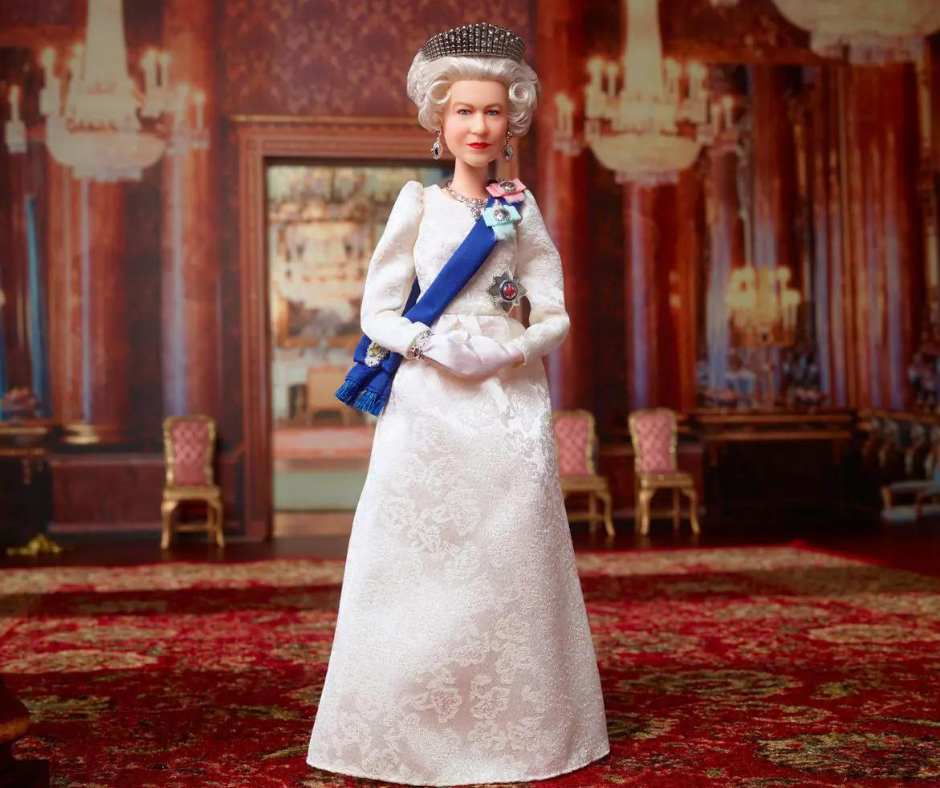 © Mattel
Diamond tiara
The dazzling diamond tiara is one of the most spectacular accessories of the Queen Elizabeth Barbie doll. The original was commissioned in 1919 and was made of diamonds set into gold and silver. It began as a diamond necklace and was given as a wedding gift from Queen Victoria to Queen Mary.
Queen Mary has the necklace taken apart and put it back together in a fringe design. And instead of wearing the necklace on her neck, Queen Mary preferred to wear it in her hair. She gave it to her daughter-in-law, Queen Elizabeth. After she died, it was passed on to Queen Elizabeth II.
Not only does the diamond tiara look stunning, but it's also worth around £5 million!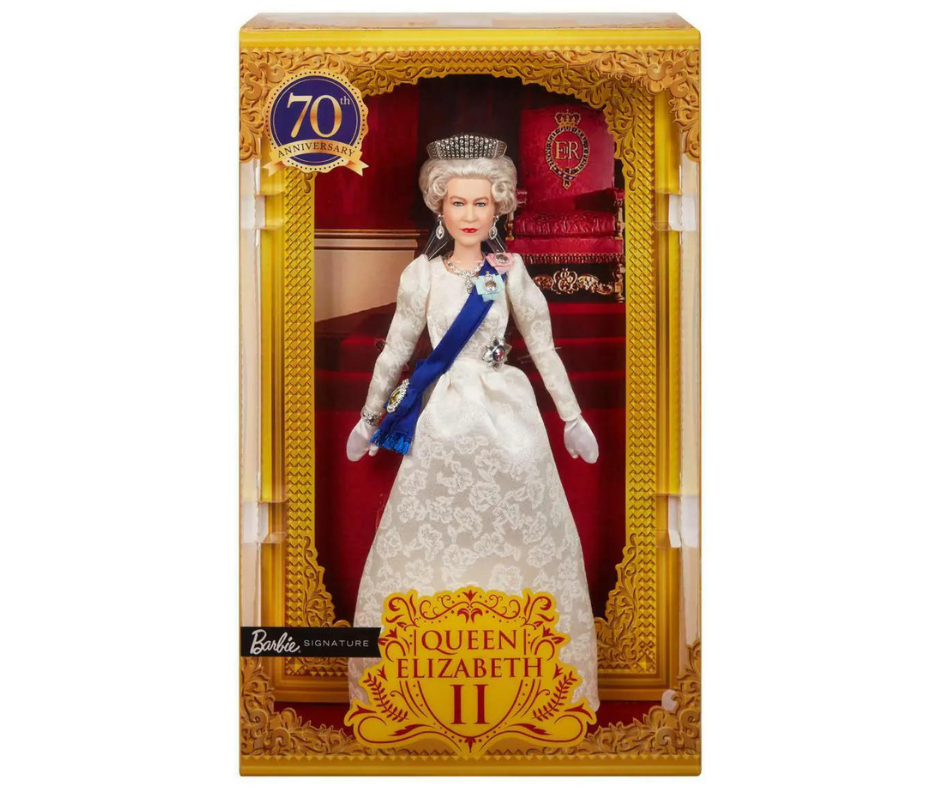 © Mattel
Diamond necklace
We think the diamond necklace the doll wears looks a lot like the Queen's Nizam of Hyderabad necklace. This is one of the most precious pieces of jewellery owned by the British royal family, so it would make sense for it to be on the Queen Elizabeth doll.
The beautiful piece was created by Cartier in 1935 and features more than 50 remarkable diamonds in a gorgeous floral design. It's made up of 13 emerald-shaped and pear-shaped diamonds which are linked to a chain that boasts 38 round-cut diamonds.
The necklace ends with a double-drop pendant and really is one-of-a-kind. We believe it's worth around £65 million.
Our diamond necklaces are much simpler than the one worn by the Queen Elizabeth doll. But if you'd like something similar, our bespoke design service is always available.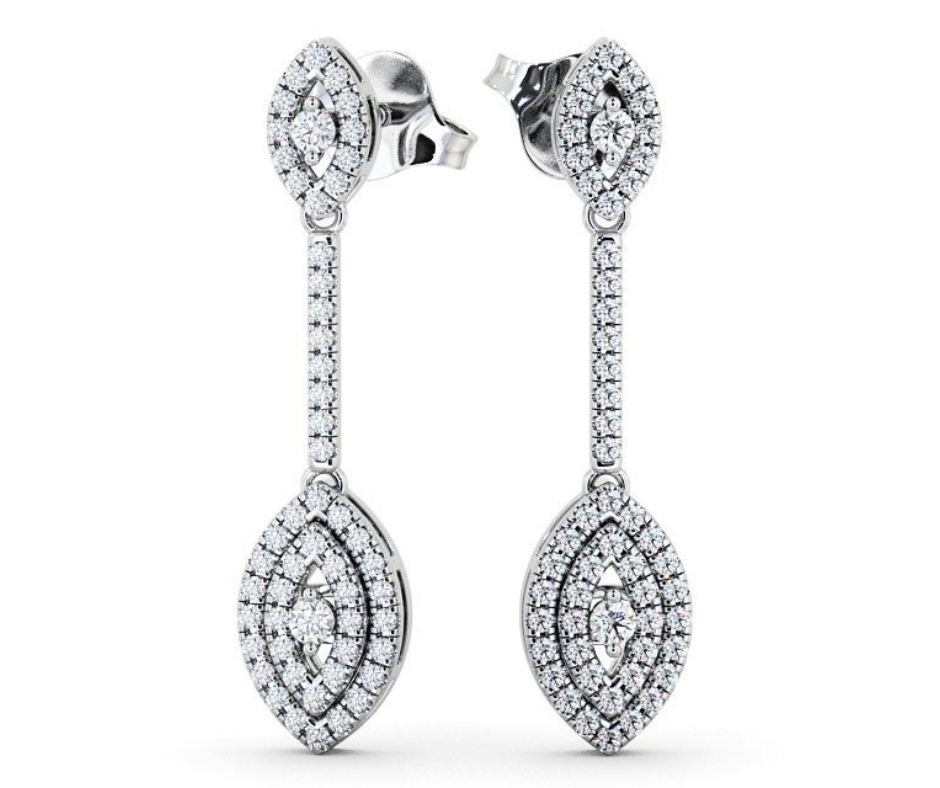 Diamond earrings
The diamond earrings worn by the Barbie doll are incredible. They feature a drop design with a cluster of diamonds on the lobe and drop down into a large oval-shaped diamond surrounded by a halo of round-shaped diamonds.
We're not sure which pair of earrings they were modelled on, so we can't say anything about their history. But we're confident they'd be worth at least £20 million if they were real.
Our Synton earrings are remarkable similar. Although they're smaller than the Barbie doll earrings would be in real life, they're much more affordable!
You can buy the Queen Elizabeth Barbie doll directly from the Mattel website for $75/£60. But the unique collector's item is proving to be hugely popular and you'll be very lucky if you can find any in stock!